Financial Services (FinServ)
BNPL Trailblazer & the Billionaire Behind Klarna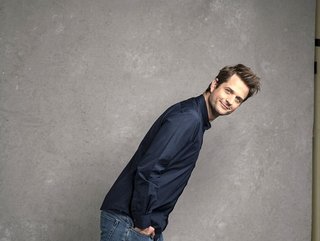 From grinding poverty to billionaire status by the time he hit 40, Sebastian Siemiatkowski, CEO of Klarna, is the ultimate rags-to-riches success story
Name: Sebastian Siemiatkowski
Job Title: CEO and co-founder
Company: Klarna
Sebastian Siemiatkowski is the angel investor, entrepreneur, and European businessman who currently serves as the CEO of Klarna. He is viewed as a role model and inspiration to young entrepreneurs and has, along with Klarna's co-founders, redefined the Buy Now Play Later space during his 18-year career in fintech.
However, his early life was beset with difficulties, and although his parents worked hard to provide for him, earlier traumas meant life was not always a smooth ride for the young Siemiatkowski.
Poverty in childhood
Born in Sweden in 1981 and the son of Polish immigrants, his parents were academics who had fled the USSR communist regime for Sweden just 12 months earlier in 1980. But those early years were beset with heartache because the couple had been forced to leave Sebastian's older sister - their then baby daughter behind in Poland.
The process to bring her back to the family was a difficult one, and both Siemiatkowski's mother and father also discovered their successful careers in academia could not be replicated in their new homeland.
As a result, money was tight and his mother also suffered from debilitating back problems which meant she had to retire early. Siemiatkowski's father, who struggled with alcoholism, drove a taxi to make ends meet - but food for the young family was worryingly scarce.
Today, with his personal fortune exceeding an estimated US$2.2bn, Siemiatkowski, still recalls what is was like to feel hungry. He says meals in his childhood often meant pancakes, and in a recent interview with the NYJ, explained, "As a kid, I thought that was amazing, but now I realise it's because we had nothing at home but flour, eggs, and milk."
Overcoming the odds
But despite these hardships, Siemiatkowski proved himself to be a talented and hardworking student. After completing his high school requirements, he enrolled at the Stockholm School of Economics.
The environment led him to become inspired by fintech, and he joined forces with the company's other co-founders, Niklas Adalberth and Victor Jacobsson, to initially launch Klarna in 2005 while he was still studying his degree and Msc in Economics and Business.
Family life
During this time, he noticed a fellow student, Nina Sundén, who he would later go on to marry. Speaking of those early days, Siemiakowski recently said, "She was this extremely good-looking, super-smart girl, and I felt like the biggest nerd in history, so I would never dare talk to her."
But by the time he graduated in 2007 with a Masters of Science degree, Siemiakowski's startup was evolving swiftly. However, realising he needed broader industry experience, so he joined a company called Djuice Uppsala as a sales manager and stayed there for eight years, rising to head of sales while crafting his skills and gaining experience in serving customers in the public space.
By 2010, though, his involvement in Klarna's growing space saw him take on the role of CEO - a position he still holds today some 12 years later.
A skilled business negotiator
According to reports, one of Siemiatkowski's key traits is his ability to manage large-scale negotiations. As part of Klarna's scaling strategy, Siemiatkowski had to persuade more than 205,000 fee-paying retailers to sign up with his company to help consumers enjoy its seamless and flexible payment option for purchasing online goods.
Since then, Klarna has grown rapidly throughout Europe. One of its more recent expansions has included North America. Although Klarna was a financial startup that facilitated safe and seamless online payments, the company has received accreditation as a fully licensed bank and now has a consumer base of over 60 million with a merchant user base of 170,000. Today, Klarna has a valuation of over US$46bn.
As a result of his contributions to the world of fintech - and the headway he has made in the BNPL space, Siemiatkowski was awarded the European Entrepreneur of the Year Award from Tech Tour. Adecco also named him Leader of the Year, and he was the 2015 global EY Entrepreneur of the Year award runner-up.
Domestic life
Today, Siemiatkowski lives with his wife and three young children in a renovated property in the heart of Stockholm. He is, by all accounts, a dedicated father and husband who enjoys the perks of city life, but is happiest when with his family.
According to reports, the house was one his wife Nina had loved as a child - and she told Siemiatkowski it was her 'dream home' when they drove past in during their second date, while they were both still undergraduates. The property took them six years to restore and renovate.