Financial Services (FinServ)
Airwallex partners with MODIFI to launch payments solution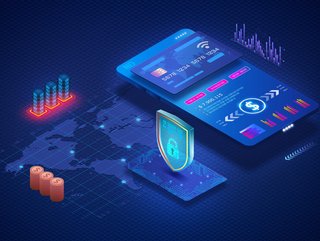 Airwallex partners with MODIFI
Fintech Airwallex has partnered with MODIFI to launch a new Global Account Solutions for cross-border B2B payments
Cross-border payments provider Airwallex has expanded its offering by partnering with a global commerce platform for business payments, MODIFI, launching a streamlined cross-border B2B payments solution.
Leveraging
Per the deal, MODIFI will leverage Airwallex's global payments infrastructure to create Global Account Solutions, a payments tool that facilitates payment integration for exporters in China and worldwide buyers.
MODIFI says its product creates seamless payment experiences by addressing the complexities and high costs associated with international money transfers and invoice financing.
Mitigating costs
MODIFI brings attention to the high, long-term payment processes typically associated with cross-border transfers, claiming it typically disadvantages SMEs struggling to find affordable and flexible global payment services, only being suitably fit for large organisations.
The Global Account Solutions will be made available for buyers and sellers in multiple regions, namely North America, Europe and Asia, addressing the financing pain points of exporters while meeting the needs of cash flow for e-commerce marketplace vendors.
MODIFI's solution already supports cross-border transactions undertaken by Walmart, JD Worldwide, Amazon, Wayfair, Tmall International, Coupang, and Temu.
Broadening financial services
Wenlong Huang, General Manager of MODIFI Greater China, says: "We are delighted to partner with Airwallex for MODIFI's Global Account Solution to further broaden our payment and financing services. The innovative solution builds convenient cross-border payment and financing services for Chinese exporters and helps them to speed up the working capital cycle and increase profit margins."
COO of MODIFI, Sven Brauer, adds: "We're partnering with Airwallex to offer our innovative invoice financing and payment solution not only to Chinese exporters but also to those located outside of China. Our solution eases trade bottlenecks and tackles liquidity issues, benefiting exporters struggling with financing and collection solutions. Together with Airwallex, we're proud to achieve our shared goals."
Pranav Sood, GM, EMEA at Airwallex, also comments: "Moving money around the world can be incredibly restrictive, time-consuming and costly. Airwallex's global financial infrastructure coupled with MODIFI's digital commerce payments platform, will simplify the way businesses can grow across borders. We're excited to work with MODIFI and further empower businesses to reach their global ambitions."
In April 2023, FinTech Magazine spoke with Sood on the future of the embedded finance industry, at the Innovate Finance Global Summit (IFGS) 2023.