Financial Services (FinServ)
IFGS: Airwallex's Sood on embedded finance's bright future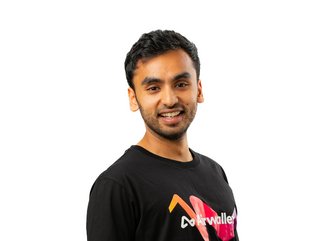 Pranav Sood, GM, EMEA at Airwallex
Pranav Sood, GM, EMEA at Airwallex discusses what the future looks like for embedded finance as it enters a period of growth
Speaking to FinTech Magazine at the Innovate Finance Global Summit (IFGS) 2023, Pranav Sood, GM, EMEA at Airwallex, discusses what the future looks like for embedded finance as the vertical enters a period of growth.
A global platform
A product made to serve the embedded finance industry, Sood runs through Airwallex's services. "Airwallex is a fintech platform for global businesses. We've built the infrastructure, the software and the APIs that allow customers of all sizes to collect, hold, convert and pay money out around the world. We were founded in Australia back in 2015, and now have 19 offices all around the world, processing $50bn in transaction volume annually. We were last valued at $5.5bn in November 2022."
A fintech in a period of sustained growth since its founding, Sood reflects on the value of attending events such as IFGS. "I think this is one of the highest-density gatherings of people in finance and technology anywhere in the European ecosystem. So it's always a pleasure to come here because you meet a lot of people in a single place.
"We are relatively new to the European market and have only been here in the UK for a few years now. We're in the early stage of building our awareness and credibility in the market. A big part of us coming here is getting the chance to talk about the things we're doing while getting the opportunity to speak to decision-makers and influencers in the fintech community."
Will regulations tighten as embedded finance grows?
For Sood and Airwallex, the area of focus in fintech is on embedded finance. As Sood puts it: "Airwallex is already serving some of the world's fastest-growing companies with our embedded finance products.
"For example, in EMEA, we're servicing companies like the payroll business Papaya Global, Plum, and many others as well. It's an area of big investment for us as a company. I think we're still at a relatively early stage in the adoption of embedded finance globally.
"Clearly regulation is a big aspect of how embedded finance is evolving. For us, complying with the various different regulations r around the world is crucial. While I don't think we'll see any noticeable tightening in the near term, we are also seeing increasing interest from lots of different stakeholders in the way that the market works, and we are here to be a resource to them and work with them."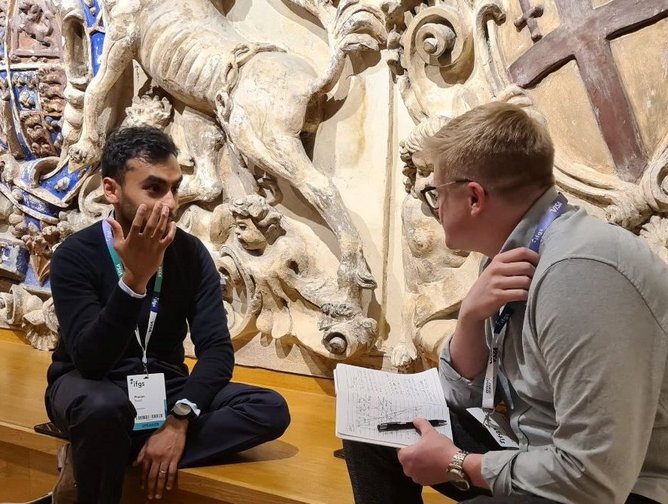 Airwallex's Pranav Sood speaking with FinTech Magazine at IFGS 2023
Bumps in the road
Alongside the lack of clarity around regulatory forecasts for the long term, Sood sees creating trust between embedded finance suppliers and the end-user as a key issue to resolve moving forward.
"A big part of it is about trust, and building that credibility with the end user. For us now, the big focus is on how we make sure our end users get comfortable with what we're trying to do. If we can solve that problem alongside the problem of utility, there's a huge opportunity out there for us to go and get."
Furthermore, Sood believes that technical infrastructure will be able to cope with the growing demand for embedded finances. "That's where companies like Airwallex come in. We build the infrastructure that enables businesses to scale globally - that's one of our biggest value adds."
Embedded finance take-off
While the takeoff of embedded finance services is a surety, the markets in which these services will dominate are not so clear. For Sood, embedded finance will take off "everywhere globally. The opportunity is so big that I don't think it's specific to any one particular regional market that we can see growth. It will be everywhere."
And where embedded finance is, Airwallex wants to be there supporting it. As Sood explains: "We are operating a pretty significant scale now. We're generating over $200mn in revenue annually, growing more than 100% year-on-year as we serve some really interesting companies.
"Short term, our focus is to continue to grow, continue to invest and build the best product in the market, particularly in EMEA. Right now, from our point of view, it's just execute, execute, execute. That's our core focus currently."