Financial Services (FinServ)
Accelerating a cloud migration roadmap from years to months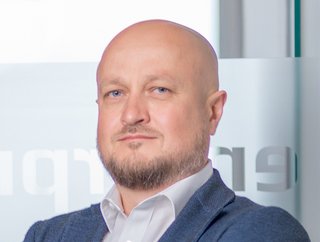 Pavlo Khropatyy, VP of Delivery, Head of Financial Services & Insurance at Intellias
Pavlo Khropatyy, VP of Delivery, Head of Financial Services & Insurance at Intellias, discusses ways to accelerate cloud migration
Over the last two decades, organisations have been incrementally taking advantage of the efficiencies, cost benefits and agility enabled by cloud technologies. So much so, that most companies now utilise cloud in one capacity or another and plan to invest yet further in new cloud services to boost their operational resilience and innovate faster.
Indeed, according to Gartner, cloud migration and services will be one of the top tech trends in 2023 as organisations look to optimise IT budgets and elevate service delivery. As a result, Gartner believes that worldwide spending on cloud services is set to increase by 20.7%.
While nearly every company has adopted some aspect of cloud computing, the journey to the cloud isn't always plain sailing. Issues like overhauling legacy infrastructure and the need to assure compliance with data protection legislation can add years and significant cost to cloud transition plans. As a result, organisations face extended timeframes and costs that all too often can prove prohibitive.
However, cloud adoption no longer requires time-consuming and tedious justification and validation by technology executives. With the right people at the helm, and a migration strategy built around highly defined business objectives, the transition to cloud can be completed in months, not years.
Let's take a look at some examples of how it's done.
Delivering digital banking services to 2.5m customers
A subsidiary of a leading corporate and investment bank in Central and Eastern Europe, this financial institution wanted to 'lift and shift' from the on-premises infrastructure that powered its business services and banking ecosystem. Initiating a new cloud-based infrastructure that would enable it to deliver digital banking services 24/7 to customers with zero downtime and future proof its services and business resilience strategies.
With the clock ticking, the bank needed to migrate fast to address rapidly changing geo-political factors. Ensuring it could recover and maintain 'business as usual' services, no matter what was happening on the ground.
Following a detailed evaluation of the existing product portfolio and architecture, the new target infrastructure was designed which also featured a newly created architecture for the bank's payment system.
To telescope timelines and rapidly scale to the cloud, an infrastructure-as-code DevOps approach was utilised, together with automated processes, to assure the hassle-free, optimised and secure migration of online banking services and data. The entire migration to a new AWS private cloud was completed in 2.5 months
Building a digital bank – from scratch – in just 12 months
Today's banks can now take advantage of ready made solutions that can be integrated with customised solutions to enable a fully formed digital banking solution in just 12 months. Initiating a scalable digital banking platform, designed around specific use cases, that delivers control and visibility across all operations and leverages API connectivity to enable the rapid introduction of new banking-as-a-service capabilities that keep pace with changing customer needs.
That's exactly what Nomo Fintech achieved when it launched a cutting-edge digital banking platform designed around the needs of international customers living in Kuwait and the Gulf Cooperation Council (GCC) region. Built from scratch in just 12 months, Nomo launched with the rollout of a series of banking features that enable customers to conduct daily transactions, access funds 24/7 and grow their wealth in accordance with Sharia rules.
The future-proofed and agile tech stack ensures that Nomo is able to constantly iterate and improve the customer experience. For example, it recently launched a number of new investment and mortgage products on its digital banking platform.
Motivating factors: why speed matters
Here at Intellias we've gained real-world, and hard won, experience of migrating infrastructure to the cloud at speed. Headquartered in Ukraine, the Russian invasion in 2022 saw us having to respond fast to ensure we could continue to serve our global customer base.
As part of our 'business-as-usual' preparations, we'd always planned to move much of our IT infrastructure into the cloud and out of Ukraine in the event of a disaster scenario, and we were ready if and when a full-scale war broke out.
It took just three hours from when Russia launched a large-scale attack on Ukraine to put the right people and processes in place and begin executing our recovery plans. We're extremely proud that it took just two weeks to execute cloud migration and fully restore our business processes and operations under extremely challenging conditions, and despite the significant and regular power shortages.
This ability to operationalise fast and maintain communications was critical from a humanitarian and commercial perspective. Firstly, it enabled us to help employees and their families to leave conflict zones – our emergency teams moved a total of 1,300 personnel from southern to eastern Ukraine. It also ensured we could continue to support businesses in the region as well as customers further afield.
Success factors
By developing new competencies in technologies and processes, organisations can reach their cloud objectives faster. Sometimes all it takes is a little external know-how and best practice expertise to help drive the sustainable transformation of operational services and execute a streamlined transition to the cloud.
For companies looking to take advantage of cloud to optimise their infrastructure and get future-fit, the good news is that with the right people, and the right mindset, any migration challenge can be cost-effectively and efficiently resolved within months, rather than years.

About the author
Pavlo Khropatyy is VP of Delivery and Head of Financial Services & Insurance at Intellias. With 18 years of working experience in IT, his skills have taken him across the telecommunications, financial and online retail industries. Gaining experience in multinational, product and outsourcing companies, Khropatyy has worked with wide redistributed teams across different engagement models. Harnessing self-confidence to effectively deal with all facets of his role, Khropatyy has acquired a skillset specialising in cloud migration efficiencies.