Will we see a cashless society by 2023?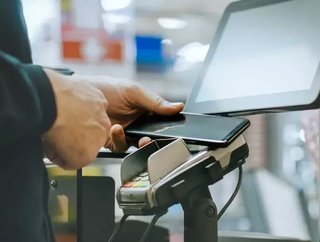 The first truly cashless society could be a reality by 2023, according to a new report from global consultancy A.T. Kearney In just five years, we coul...
The first truly cashless society could be a reality by 2023, according to a new report from global consultancy A.T. Kearney
In just five years, we could be living in the very first truly cashless society. The nation leading this revolution? Sweden, which the Resilience, Replacement and Renewable report, published on 27 September, said would be the first country running solely on digital and card payments. This, it said, is a result of cash payments in the country "decreasing fast" - in 2016, for example, only 15% of all retail transactions were paid for with cash; in 2010, this figure was 40%.
A.T. Kearney found that cashless transactions have "increased substantially" off the back of the proliferation of contactless payments and mobile payments solutions such as Google Pay and Apple Pay. These, it said, are expected to continue to grow year-on-year by more than 21% in emerging markets and 7% in developed markets by 2021 (see below for more information). 
SEE MORE: 
The report presents analysis from countries worldwide. In China, cash made up for only 15% of all payments made through "dominant" mobile payment applications such as Alipay and WeChat Pay, whereas only 45% of all payments made in Russia last year were completed through cashless transactions. On emerging markets, the report identified Rwanda's setting a goal of being cashless by 2024 and South Korea by 2020. 
Shifting consumer behaviour
This trends, says A.T. Kearney represents the wider ongoing evolution in consumer behaviour, which it addressed in a previous report, Retail Banking Radar 2019. Here, the consultancy analyses data from close to 100 banks across Europe, finding that one in 10 banks will no longer be in business due to customers using digital banking services like Starling Bank or Monzo. This trend, it says, will drive the shift to a cashless society at pace resulting in significant change in the financial sector.
Global Head of Financial Services at the consultancy said that the global economy is "increasingly powered by digital transactions", adding that over the next few years "the world will see the first truly cashless economies". This he said, "represents an enormous opportunity for banks, but for those established in the days when cash was king, it will require some tough and astute strategic decisions to ensure they thrive in a cashless society."
For more information on all topics for FinTech, please take a look at the latest edition of FinTech magazine.