What's eating London's insurance incumbents?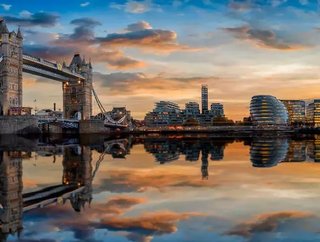 Insurtechs are a growing cause for concern for insurance incumbents, according to new research from NTT DATA. London's insurance industry has more than...
Insurtechs are a growing cause for concern for insurance incumbents, according to new research from NTT DATA.
London's insurance industry has more than 300 years of collective knowledge, skill and understanding of the inherent complexities of insurance, risk and cover. Rightly, it is viewed globally as the place to go when serious or demanding insurance coverage is required or wider sector expertise is needed. 
Yet, according to NTT DATA's History>>Made Faster report, published on 20 November, the traditional markets are having to increase investment into new and innovative technologies in order to counter the growing threat of insurtechs. Specifically, 93% of those asked in London's specialty insurance market revealed that they intend to increase their level of investment into technology in the near future.
In its research, NTT DATA liaised with 100 leaders in the specialty insurance markets to gauge their thoughts on the future; a recurring theme was innovation and the ability to keep pace with nimbler, more flexible startups and new market entrants. So too was competition from other rapidly growing insurance hubs worldwide, including locations such as Singapore and the US. We'll focus on the former here.
Insurtech on the rise
The insurance industry is evolving rapidly. Innovative solutions, using technologies like AI, automation and machine learning, are being brought to the fore, particularly in the quest to offer greater customer centricity and improved user experience. According to NTT DATA: "Only by investing in new, smart solutions can the market hope to prevent the erosion of its expertise, reputation and industry-leading position in the face of newer, more agile competitors."
SEE MORE
The industry, it explains should avoid seeking a quick fix. Rather, new technologies should be exploited as a "core value", implementing a series of incremental changes that bring improvement steadily, this leading to a more sustainable form of progress. 
Specific concerns of those consulted for the research include:
More than two thirds (69%) confirmed that if they do not invest they believe they will be left behind with regards to technology
More than half (53%) consider their legacy systems to be holding back their progress against legacy-free startups
Two-thirds (66%) said that pushing through change remains a struggle. The change function, they said, is still not empowered to drive through change in their organisations.
On technology investment, key innovations highlighted as areas of focus by incumbents include cloud (64%), IoT (53%) and AI (51%).
Kim Gray, Head of Insurance at NTT DATA UK said: "The London speciality insurance market is the leading global hub for insurance and reinsurance, but that enviable position is under serious threat from other hubs and tech start-ups with a much lower cost base. They are smaller and more agile, making them better able to embrace technological change, and the resulting step-change, in improved customer service that smart new digital systems promise."
For more information on all topics for FinTech, please take a look at the latest edition of FinTech Magazine.