What is PwC Singapore's Venture Hub?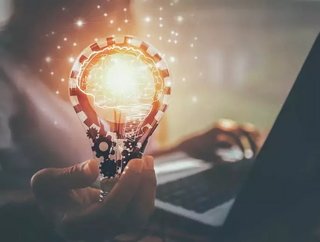 PwC Singapore's Venture Hub is a one-stop shop for collaboration and innovation for Singapore's most exciting businesses and entrepreneurs. FinTech is...
PwC Singapore's Venture Hub is a one-stop shop for collaboration and innovation for Singapore's most exciting businesses and entrepreneurs.
FinTech is big business in Singapore. The country has seen exponential growth in the sector in recent years - investments more than doubled in 2018 to US$365mn according to one report by Accenture - and the pace doesn't look set to slow.
Other developments back this up, too. In July of this year, for example, the Monetary Authority of Singapore announced its plans to issue five digital bank licenses to "suitable applicants", in a move that Tharman Shanmugaratnam, Senior Minister and Chairman of the Monetary Authority of Singapore (MAS) said would "mark the next chapter in Singapore's banking liberalisation journey", adding that firms with "innovative value propositions" would be welcome to to apply for the licences "even if they have not yet established a track record in banking". The door, it seemed at this point, was thrown open to the innovators. 
Just under two weeks ago, too, we reported on the latest annual report of the Singapore FinTech Association, which revealed that more than 90% of FinTech companies in the nation plan to expand their workforce over the next 12 months. The survey, conducted in collaboration with PwC Singapore, also found that the volume of businesses and employees in Singapore's FinTech industry will "increase substantially" (see below).
PwC Singapore's Venture Hub
PwC Singapore was well placed to work with the SFA on establishing the FinTech potential in the country. Since August of 2016, the business has operated its PwC Singapore Venture Hub, billed as the world's "first one-stop shop targeted at helping investors and entrepreneurs active in the startup and innovation space navigate the complex ecosystem".
The venture hub, says PwC Singapore, provides solutions, services and collaboration with motivated entrepreneurs, venture capitalists, incubators and accelerators across Singapore, with the aim of helping them to expand in their respective markets. 
The hub works across the business spectrum, but primarily services: 
Inbound venture capital fund managers
Investors
Entrepreneurs
Incubators and accelerators
Entrepreneurs, for example, are provided with a dedicated team that fosters a collaborative environment to aid development in areas such as value chain strategy, customer experience, product and service innovation and business model development. 
Naturally, the nature of the FinTech sector makes it a fertile environment for incubators, startups and accelerators. Here, the Venture Hub team focuses on building relations in order to establish market opportunities, particularly with regards to developing and fine tuning innovative products and technologies. 
Speaking at the opening of the hub in 2016, PwC Venture Hub Leader Patrick Yeo said that the one-shop model offered by the hub gave flexibility to businesses in Singapore, when needing more on any of the subject mentioned above.
Yeo explained: "It doesn't matter which area of expertise they need help with - all they have to do is to get in touch with anyone from PwC's Venture Hub and expert advice will be a mere step away."