UK Fintech 10x Raises US$187mn In Recent Funding Round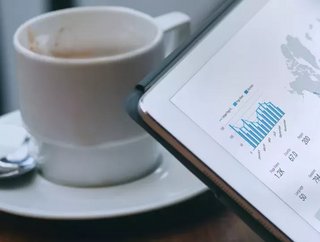 London-based 10x Future Technologies is building next-generation systems to help old banks compete with fintechs
As startups such as Monzo and Revolut gain millions of Gen Z customers, 10x Future Technologies is taking a bet: with updated platforms, big banks can still compete. Though traditional banking's infrastructure and culture are outdated, 10x intends to help the world's most established institutions shift from legacy systems to cloud-based tech. 
In a series, C round co-led by BlackRock and Canada Pension Plan Investment Board (CPP Investments), with help from JPMorganChase, Nationwide, Ping An, and Westpac, 10x has raised US$187mn—bringing it close to unicorn status. Anthony Jenkins, 10x's founder and CEO, calls this a transitional moment in the banking industry. 'The legacy systems are where banks' issues sit', he said, 'because they're all architected around a product, not customers'. 
Who's the Competition? 
Neobanks and other fintech providers. Instead of building full-scale banks, these companies use machine learning algorithms to personalise banking services, design modern interfaces to appeal to a generation raised on social media and focus on easy and streamless services. No longer is fintech a 'niche activity' dominated by millennials', Jenkins noted. Now, 'the future is digital'. 
In terms of other startups trying to achieve the same thing, 10x is competing with Mambu, which raised $US2.1bn in January, and Thought Machine, a company founded by former Google engineer Paul Taylor. Yet in the five years that it's been in the banking industry, 10x has attracted significant—and influential—support. 
What's the System? 
SuperCore, as 10x's flagship platform is called, runs banking services in payments, mortgages, analytics, security, and marketing. Old banks can use APIs to integrate them into their existing platforms, or, 10x will build them new ones. Because legacy systems are often so archaic, however, 10x usually bolts on completely modernised services. Jenkins compares this to adding an extension to an old house, as opposed to remodelling the entire structure. 
What Does the Future Hold? 
According to TechCrunch, 10x's valuation is now about US$700mn. The company aims to expand into North America, build new features for its SuperCore platform, and ramp up global operations. 'We've come to a pivotal point where we want to massively scale', Jenkins told CNBC. As a former Barclays CEO, Jenkins carries considerable influence in the banking industry, which helps attract new investors and partners. Said William Abecassis, BlackRock's Head of Innovation Capital: 'We're excited to be investing in the business as it scales into new markets'. 
As fintech startups continue to chip away at traditional banking systems, the world is still waiting to see if 10x can revitalise legacy institutions. New tech won't necessarily solve outdated company cultures, and clients may jump ship. Yet if anyone has a chance to shift the balance of power from neobanks and fintechs back to the old guard, it's Jenkins. As Leon Pedersen, MD and Head of Thematic Investing at CPP Investments, said: '10x is well-placed to change how big banks are built'.