Uber Money: credit cards, debit cards and real-time earning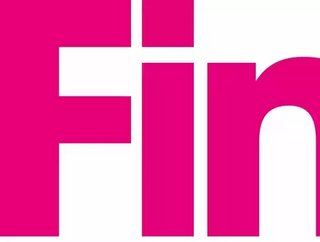 At last week's Money20/20 conference in Las Vegas, Uber set out its stall early, unveiling its new Uber Money division Head of Uber Money, Peter Hazl...
At last week's Money20/20 conference in Las Vegas, Uber set out its stall early, unveiling its new Uber Money division 
Head of Uber Money, Peter Hazlehurst made the announcement as part of his 'Building Financial Services at Uber' keynote speech - a 35 minute update on how the ride-hailing firm is aiming to change the way in which financial services are provided so as to better fit the daily lives of its customers.
Hazlehurst explained that Uber Money will exist as a team within the wider Uber business, working on financial products and technologies. Initially, members of the Uber community can expect several new features and improvements to land. These include: 
Real-time earnings: drivers and couriers will have access to earnings post each trip through their Uber Debit account, rather than having to wait for weekly payments or cashing out through Instant Pay.
Uber Wallet: initially to start rolling out through the Uber Driver app imminently, Uber Wallet will allow earners and spenders to track their earning and spending history, to manage and move their money, and have access to new financial products from Uber. Expect follow up launches in the Uber and Uber Eats apps, too.
Uber Debit Account and Debit Card: integration of the Uber Debit Account, which is powered by Green Dot, into the Uber Driver app - initially for drivers in the US, but further countries at a later date. Uber also plans to update its Debit Card so as to offer cash back on fuel at up to 6% for its top tier 'Uber Pro' drivers.
Uber Credit Card: to be relaunched in partnership with Barclays. New rewards will include 5% back in Uber Cash from any spending on the Uber platform. 
It is reported that the launch of Uber Money will allow the company to take advantage of two trends continuing at pace in the sector: the growth of the gig economy and the emergency of headless banking. 
SEE MORE
The former is showing no signs of abating. For example, close to 40% of the US workforce receives as much as 40% of their income from gig work, according to a Gig Economy Index report from 2018. The banking requirements of this demographic are typified by inconsistent or unpredictable income patterns, as well as unique health, insurance and tax requirements. Hazlehurst said that the new service will address those issues typically faced by gig economy Uber drivers in relation to their access to financial services. 
We'll be bringing further in-depth reports and roundups from Money20/20 over the course of this week and in the next edition of FinTech magazine.
For more information on all topics for FinTech, please take a look at the latest edition of FinTech Magazine.