Top 10 venture capital firms: RRE Ventures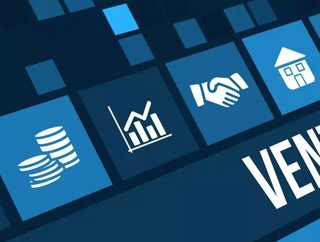 Having featured in our Top 10 venture capital firms in the July issue of FinTech magazine, we take a closer look at RRE Ventures...
Venture capital (VC) firms are, in essence, the engine room of transformation.
Helping visionairs, entrepreneurs and CEOs to develop and grow the industry's most exciting new propositions, they provide a framework for innovation and talent.
In our July issue of FinTech magazine, we compiled a list of the 10 leading VC firms in order of assets under management in USD, from highest to lowest.
It was a demonstration of best-practice in the VC sphere, encompassing a series of organisations that embody knowledge, a pioneering spirit and supportive mentality.
Here, we take a closer look at RRE Ventures, a business that since its founding in 1994 has been dedicated to helping talented management teams build industry-leading companies.
RRE Ventures
RRE Ventures has raised in excess of $1.5bn in assets.
The company is dedicated primarily to investing in private IT companies, with a particular focus on rapidly growing markets in the software, internet, communications and financial services industries.
RRE is headquartered in New York City, and is deeply proud of it's connection to the city's innovative and entrepreneurial markets.
It is, it states, "deeply entwined with the city's startups and entrepreneurs as a wave of technological transformation shapes the future of both".
The company backs founders and their visions, putting its knowledge, expertise and networks behind the building of a category-defining organisation.
In 25 years, the business has made more than 400 investments, with 60+ exits - notable examples include Business Insider, Vine, Proofpoint and Makerbot.
RRE Ventures has raised nine institutional funds worth $2bn and its companies have gone on to raise $2.6bn in capital after RRE investment.
Some of its current companies include Buzzfeed, Venmo, BARK, Camp, Datadog, Clearpath Robotics and GIPHY.
Investment decisions
When it comes to investment philosophy, RRE looks for "credible teams executing against credible ideas".
It explains that, while all investment decisions are based on several criteria, three key areas dominate the decision making process: team, product, market.
On the former, it says, a relentless spirit and passion to achieve extraordinary execution are essential.
Great teams - typically - produce great products. According to RRE, new companies "need to create products that are more than incrementally better than existing solutions".
As a result, the company looks to invest in those innovators and businesses that build products that are 'impossible to ignore'.