Top 10 Global Fintech Hubs | Berlin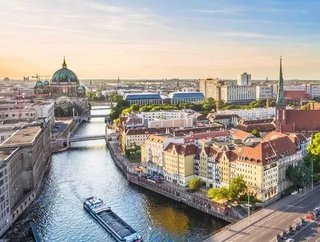 In July's edition of FinTech Magazine, we broke down our Top 10 Global Fintech Hubs. In at number 7 is Berlin...
Widely recognised as Europe's second largest fintech hub after London, Berlin is a hotbed for fast-growing fintechs, insurtechs and startups. Germany ranked second for venture funding into fintech in Europe in 2019 and Berlin is the epicenter of this activity, hosting more financial services innovators than Munich, Frankfurt and Hamburg combined.
Most will know digital bank as the star of the Berlin scene, but there's far more, including several companies growing exponentially such as , , and . Nurturing this pioneering spirit is the responsibility of the city's several incubators and accelerators. This includes FinLeap, a startup studio focused on tech companies in the financial services sector. 
"The adoption of digital banking is accelerating as the world adjusts to a new normal. As one of the world's leading challenger banks, N26 is front and centre in this shift, driving global innovation from our base in Berlin. With banking from home now more important than ever, we want to make sure that everyone can open a bank account in minutes to explore the freedom and safety of mobile banking," said , co-founder and CEO of .
Did you know?
Every 5,840th inhabitant of Berlin is a millionaire - there are 585 in the city.