Tiger Global invests in construction fintech startup, Briq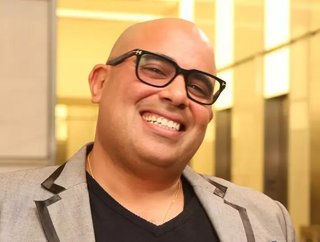 Tiger Global led the US$30m funding round for Briq, which serves the construction industry by providing project finacial planning and forecasts
The North America investment giant, Tiger Global, has backed the Santa Barbara-based construction startup Briq in its latest $30m Series B funding round. 
According to reports, the financing round is one of the largest Series B fundraises by a construction software startup, and brings Briq's total raised to $43m since launch in January 2018. 
The round was also supported by Briq's existing backers, Blackhorn Ventures and Eniac Ventures.
Briq fintech and construction
Briq's offering enables contractors to manage their budgets and go from "plan to pay" via a single, integrated, and user-friendly platform. 
The endgame is to help companies avoid going over budget on construction projects and the company's strategy for expansion sees it aiming to  manage 80% of the money workflows in construction by 2031.
The fintech was founded by Wall Street veteran Ron Goldshmidt and Bassam Hamdy - a former executive of Procore who self funded the initiative during his time at Procore after recognising the need to improve inefficiencies on the financial side of the construction industry. Hamdy was also formerly employed by CMiC.   
According to a recent McKinsey study, approximately 80% of construction projects run over budget, which causes waste and profit losses for companies. Data shows Briq's platform helps contractors identify outliers, and which projects are more at risk.
Briq and automation for financial planning
Briq's offering consists of a financial planning and workflow automation platform that reduces the time it takes to run essential financial processes. It also improves the accuracy of forecasts and financial plans. 
The company, which currently manages $30bn in construction volume across 150 customers, also says its toolbox of proprietary technology enables it to extract and manipulate financial data without the use of APIs. 
Briq has developed construction-specific data models that build out projections and create models of how much a project might cost, and how much profit be made. 
Briq platforms for construction projects
Currently, Briq has two main offerings, namly the Briq's Corporate Performance Management (CPM) platform, which models financial outcomes at the project and corporate level, and BriqCash, a construction-specific banking platform for facilitating invoices and payments. 
The fintech, has exceeded all expectations in terms of growth, and over the past 18 months has seen its ARR grow by 200%. The workforce has also increased three-fold, with Briq now employing 100 staff members , compared to just 35 employees 12 months ago.
Speaking about the latest funding round, which will be used to expand all of Briq's offerings, Hamdy reportedly told the technology industry journal, Tech Crunch, "I wanted to figure out how to bring the best of fintech into a construction industry that really guesses every month what the financial outcomes are for projects."
He continued, "Getting a handle on financial outcomes is really hard. The vast majority of the time, the forecasted cost to completion is plain wrong. By a lot."
Hamdy added, "In an industry where margins are so thin, we have given contractors the ability to truly understand where they stand on cash, profit and labor."
Image credit: Crunchbase - Bassam Hamdy and Ron Goldshmidt