Three fintechs that are driving sustainability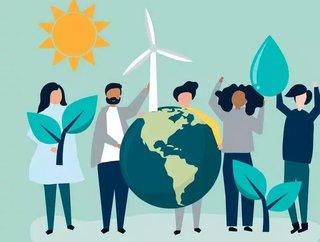 We looks at three fintechs driving sustainability via the UNs Environment Programme's Finance Initiative (UNEP FI) Principles for Responsible Banking...
We looks at three fintechs driving sustainability via the UNs Environment Programme's Finance Initiative (UNEP FI) Principles for Responsible Banking.
 
The United Nations Environment Programme's Finance Initiative (UNEP FI) Principles for Responsible Banking outlines the ways in which banks can commit to creating products and services that benefit both individuals' and society's wider goal of making a positive impact on the planet. 
Banks from all over the world join together in this initiative to commit to these six principles, which align with the UN's Sustainable Development Goals (SDG's), and the Paris Agreement.
The six principles for responsible banking are: 
Alignment: The promise to align a company's business strategy to be consistent while catering to both individual needs and societal goals, as set by the SDGs, the Paris Agreement and government goals.

Impact & target setting: Driving to promote change and positive impact while simultaneously working to reduce negative impacts.

Clients & customers: Banks will work closely with both clients and customers to encourage and enable sustainable practices, building positive foundations for future generations. 

Stakeholders: companies will work closely with stakeholders in order to achieve these goals.

Governance & Culture: These commitments will be implemented through effective governance.

Transparency & Accountability: The success regarding the implementation of these principles will be shared with the utmost transparency.
SEE MORE: 
With these principles in mind, FinTech looks at three banks that have signed up to the (UNEP FI) and are leading the way in transforming the financial sector to a more sustainable industry.
ING
ING has been a member of the UNEP FI since 2007. The financial services company serves over 75mn customers across Europe, the United States, Canada, Latin America, Asia and Australia. ING believes that economic growth and sustainability are "two sides of the same coin." Given the nature of the company, paper is often a large point of impact for ING. It has worked to overcome this and, as a result, is the first major Dutch organisation to be 100% carbon neutral. The company now plans to procure 100% of renewable electricity by 2020 for all the buildings it operates. 
In addition to this, ING applies strict social, ethical and environmental criteria on its financing and investment policies. All clients and transactions are screened against the Environmental and Social Risk (ESR) framework. ING emphasises that sustainability is in the fabric of every financial decision made; it was one of the first companies to commit to exit coal by declining work with companies in this industry.
BBVA
BBVA joined the initiative in 1999. From its inception, the multinational financial services group has focused on people and taken society into consideration in its business strategy. The company has 88,000 employees, 35mn customers across 32 countries and focuses on building strong relationships with its customers in Spain, Europe and Mexico and other countries across the Americas.
BBVA created the Corporate Social Responsibility Department within the Chairman Office in November 2002, specialising in the commitment to social economical and environmental progress. In August 2019, Antoni Ballabriga, BBVA's Global Head of Responsible Business, joined Jacki Johnson as the new Co-Chair of UNEP FI's Global Steering Committee.
UNEP FI's Head, Eric Usher said: "We are delighted that Antoni is to co-chair UNEP FI's Global Steering Committee, the body which sets our overall strategy and work programme. Antoni and the team at BBVA have been very active members of UNEP FI, the UN's largest partnership with the finance sector. Toni's involvement with and enthusiasm for UNEP FI's Principles for Responsible Banking has been a big part of the success of the new banking framework, and we are looking to work with him even more closely."
3. Ecobank 
Ecobank is the latest addition to the list of banks complying with the principles, joining on 13 November 2019. With a commitment to delivering excellent customer service, the bank was named 'Best Retail Bank in Africa' at the African Banker Awards in 2019.
Ade Ayeyemi, Group CEO of Ecobank said : "At Ecobank we take our sustainability responsibilities seriously by continuously ensuring that sustainable practices are established throughout our decision making, management, business activities and organisation. Along with our customer-centric focus and intent to be a trusted adviser, we take a proactive leadership role in sustainability and our decisions and actions always take account of society's goals and Africa's future generations. By subscribing to the six Principles for Responsible Banking we are publicly declaring that we follow the best-in-class sustainability practices that have been adopted by major global banks."
The bank has demonstrated a consistent commitment to ensuring sustainability. Last year, all 33 of Ecobank's locations across Africa planted trees in order to combat the approximately 5mn trees that are cut down every year globally. In April 2019, all sustainable resolutions were approved at the 31st Annual General Meetings, sharing with shareholders that the bank was set for long-term sustainable growth. 
For more information on all topics for FinTech, please take a look at the latest edition of FinTech magazine.
Follow us on LinkedIn and Twitter.