The Ultimate Guide to Venture Capital in Fintech for 2022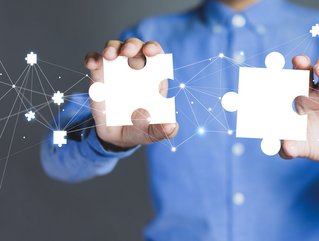 As fintech continues to transform traditional finance, venture capitalists are taking note and pouring increasing levels of money into the growing sector
The world of fintech is changing rapidly; there are constantly new innovations, and venture capital (VC) firms are looking for ways to make investments pay off big in the future.
Private investors usually take risks and aren't afraid to support outlandish ideas, and this has led many entrepreneurs and companies on the road to success. At the same time, there are also a lot of failures when it comes to startups.
This complete guide uncovers insights straight from the professionals on both sides of the VC world, from fintechs that have obtained significant funding to investors with multi-million dollar budgets.
The balance of financial power is shifting
There is a rapid move towards democratising access to investment resources that were previously only available to wealthy families and heritage banks.
According to Doug Ludlow, Co-Founder, and CEO of MainStreet, "We're watching financial power shift from enormous, global institutions to individuals. This is perhaps the most profound shift in the financial balance of power since the Medicis reinvented banking and finance 500 years ago."
The balance of financial power has moved away from a few concentrated institutions to the hands of the many. This shift is being fuelled by a combination of technological innovation, new business models, and rapidly growing consumer demand for more dynamic financial services.
"It's no surprise that the startup world, entrepreneurs and venture capitalists alike, are taking full advantage of this shift. There are multiple trillion-dollar industries that are currently up for grabs, and the shift in the balance of financial power will be profound," added Doug.
The role of venture capital firms in the fintech revolution
Until now, the fintech revolution has been led predominantly by venture capital firms, which have played a significant role in the growth and development of the sector. Basil Moftah, General Partner at Global Ventures, describes them as "crucial connectors in the fintech ecosystem."
They also offer valuable advice and mentorship, which can be instrumental in helping companies succeed. Furthermore, they can act as a sounding board for new ideas and help entrepreneurs navigate through the complex world of finance.
"VCs, at their core, are actually fintech companies, so there is always a symbiosis. Financial systems are always evolving, at times slowly, and at times very rapidly," said Ezra Gardner, Co-Founder, and Partner at Varana Capital. "The evolution is about to get more dramatic than ever (and we haven't even touched on crypto), and this is why fintech is so necessarily attractive to VCs now."
Venture capitalists are like the glue that holds the fintech and conventional financial world together, and their role will only increase in the future. Many investment firms, for example, provide backing as early as seed funding and can continue supporting companies through to public listing on NASDAQ and other stock exchanges.
What are venture capitalists looking for in fintech companies?
Background
First and foremost, venture capitalists want to know the team behind the project. It's not only about an idea or a product, but it is also important to consider who will lead and innovate these new technology-based concepts.
"We see VCs looking for bold movers in fintech and the ones who also have a credible background. In fintech, startups very often forget that it's not simply the tech that flies but 'regtech'. Meaning startups have to know the industry, be able to hack the laws, and have respectful relationships with regulators. In the long term, this is the winning combination," noted Kaidi Ruusalepp, Founder and CEO at Funderbeam.
Problem-solving
Second, venture capitalists tend to be on the lookout for startups with the ability to solve real-world problems or align with the future they envision. Many of these investors are willing to take risks, but they also want to see positive changes taking place.
"When you're looking to raise capital, you must be able to address two questions: how big is your problem and how good is your solution at solving this problem," said Antoine Argouges, Founder and CEO of Tulipshare. "What has become clear from the past two years is that our system is broken, and shouting about it has brought no meaningful change. What is needed now is action."
Potential
Third, venture capitalists are looking for potential. They often want to see ideas with the ability to scale and be adopted by a large number of people.
"In my opinion, what attracts VCs to fintech is their potential and the opportunities for the next unicorn," stated Laurent Lamothe, Founder of R-Ventures and Former Prime Minister of Haiti. "There's so much demand for easier, quicker, less costly payment systems and still room for more disruption in the financial sector."
Other points to consider
In addition to being credible, solving problems, and having potential, venture capitalists are also looking for the following in fintech startups:
Team

Business Model

Competitive Landscape

Vision/Execution

Funding Requirements
Most of all, VCs are looking for a return on investment (ROI), which is why they are prepared to take risks in the first place. There are also other criteria they look for in fintech projects, but the ones listed above are some of the most important.
Learning from fintech companies with successful funding experience
Since being founded in 2009, Happy Money has raised a total of more than $140m USD. The company is established around helping people manage their finances properly through various means of new technologies.
"I've learned that investors are not afraid to let you know what they think, and that is of huge value. Take the feedback, test, iterate, and learn," said Jeff Winner, CEO of Happy Money. "Also, as an engineer, I like to keep the discussion open, tell them what I am going to accomplish, and then come back and prove it."
Founded in 2019, Jeeves is a New York-based fintech company providing financial alternatives to organisations all around the world. So far, it has raised a total of $188m USD in venture capital funding.
"As a founder, raising venture capital means giving up control and economics in your company in exchange for money," explained Sherwin Gandhi, Co-Founder, and President of Jeeves. "What I've learned is that the check size or investor logo does not determine how helpful the investor can be. The investor's network, their investor-market fit, and general willingness to help with recruiting and fundraising cannot be measured by the amount of money invested in a startup, yet those are some of the most important relationship features!"
Fintechs, VCs, and the bottom line
The financial industry is undergoing a number of significant changes, and there is no sign that this will stop anytime soon. Venture capital firms are contributing a lot to the fintech industry, and they are funding startups to enable a new generation of financial services providers to emerge.
As a result, many positive changes have already taken place in terms of making payments more accessible and improving access to credit for people around the world. Therefore, it is crucial to grasp what venture investors contribute to the growth of fintech and why they are essential to the industry.