Tech Nation launches Fintech Pledge supported by HM Treasury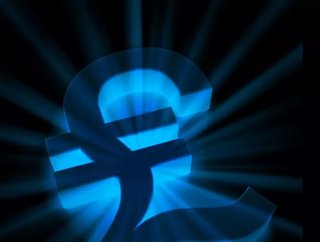 Tech Nation has received support from HM Treasury in its plan to drive growth in the UK fintech sector with its pioneering 'Fintech Pledge...
has received support from in its plan to drive growth in the UK fintech sector with its pioneering 'Fintech Pledge'.
Founded in 2010, Tech Nation is a growth accelerator based in London that prides itself on delivering the "coaching, content and community" required to produce successful digital ventures.
In addition to HMT, the endeavour will also be supported by the Fintech Delivery Panel. Started in 2017 by Tech Nation at the request of HMT, the Panel is comprised of startup experts, investors and leaders from other financial institutions.
The aforementioned pledge, reportedly the first of its kind worldwide, is driven by a desire for increased collaboration between banks and fintechs. As such, it is rooted in five guiding principles:
Provide clear guidance regarding the onboarding process
Provide clarity to startups on their progress
Provide personalised feedback via a named contact
Foster best-practice and guide improvement
Implement this process within six months of commitment and provide bi-annual feedback within the first year
So far, the Big Four (, , , ) and have been named as early signatories.
Developing the UK's fintech sector
Following roughly two months after the , it appears that significant developments in the sector could be an ongoing trend.
Already a recognised financial hub worldwide, these new developments could be an important part of the country's plan to maintain that status following its separation from the EU at the beginning of 2020. 
John Glen, Economic Secretary to the Treasury, reiterated his comments from July almost verbatim: "The UK is already the best place in the world to start and grow a Fintech, and we're committed to that remaining the case as our economy bounces back. 
"So I welcome the Fintech Pledge from some of our leading banks and look forward to more firms becoming signatories."
Comments from senior executives at the Big Four have been abundant, with each universally hailing the scheme as highly important and necessary for the continuation of the UK's market leadership.
"As the UK's largest digital bank, we are committed to enhancing and strengthening our customer experience," said Juan Gomez Reino, CTO, at Lloyds Banking Group. 
"Partnering and working with fintechs enables us to accelerate that transformation, delivering innovations that push the boundaries of what is possible. 
"This is why we believe it's so important to make it as easy as possible for fintechs to work with us, and why the Fintech Pledge to increase transparency, efficiency and engagement between banks and fintechs is so important."