Swiss Fintech Startup Awards 2020 finalists revealed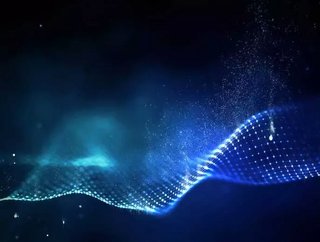 The four finalists for the Swiss Fintech Awards 2020 have been revealed, with the winners to be decided at the Fintech 2020 conference on 12 March Earl...
The four finalists for the Swiss Fintech Awards 2020 have been revealed, with the winners to be decided at the Fintech 2020 conference on 12 March 
Earlier this year, on 11 January, the Swiss Fintech Awards confirmed its 10 nominees - five fintechs under the 'early stage' category and five under the 'growth stage' category.
The former plays host to those fintechs with a Swiss connection, but which are yet to have a product-market fit; the latter is designed for fintechs with a Swiss connection and that have a successful product on the market, a functioning business model and clear growth aspirations. Those 10 nominations can be viewed here.
The finalists
Those finalists chosen from the 10 nominees were announced on 28 February, with the winners set to be announced at the 12 March Fintech 2020 conference.
The selecting jury consists of more than 20 fintech experts, including Tobias Bassi, Head Corporate Venture Capital PostFinance, fintech investor Marc P. Bernegger, and Anke Bridge Haux, Head Digitalisaion & Products at Credit Suisse AG. 
They chose as finalists: 
AIDONIC
An innovative Blockchain solution for social fundraising and last-mile aid distribution technology for NGOs, international organisations and charitably institutions.
AIDONIC's technology helps these customers to manage funds and data safely and ensures efficient and reliable aid allocation. Through it's innovative platform it allows donors and end beneficiaries to connect, thus ensuring that almost 100% of donations reach those they are intended for. 
Legartis
An innovative startup that uses advanced AI technology to help its customers make legal decisions up to 10 times faster. The Swiss-based business was built around a vision to be the prime legal tech company that can bring legal documents to life and make legal information accessible.  
Instimatch Global
A two year-old Swiss fintech offering the leading digital marketplace for money market products.
Instimatch was borne out of a goal to allow liquidity to circulate more efficiently in the institutional borrowing and lending space. It uses distributed ledger technology to ensure a fully transparent, secure and global trading network, even in geographically secluded areas.
Securosys
Securosys is a technology company dedicated to securing data and communications. The company provides a host of products engineered, designed and made in Switzerland, and which are used for digital security. 
Its flagship product, the Primus Hardware Security Module, is used to protect the Swiss banking system SIC, blockchain and crypto asset solutions and public key infrastructure systems. 
SEE MORE: 
For more information on all topics for FinTech, please take a look at the latest edition of FinTech magazine.