Stripe backs Step - the digital bank for teens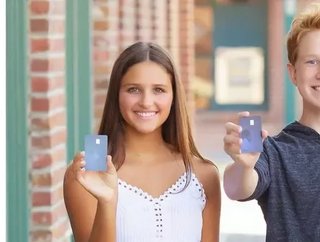 Payments giant Stripe continues it's startup investment streak and has also announced plans to acquire tax software fintech, TaxJar...
The digital payment solutions giant, Stripe, has re-invested in the San Francisco-based teen banking fintech startup, Step. 
The Series C round raised US$100m in capital from a number of backers, including Coatue, TikTok star Charli D'Amelio, actor Jared Leto, and Will Smith's Dreamers VC, for the enterprise. 
Step provides a free FDIC-insured bank account and Visa card to teenagers. The accounts are backed by Evolve Bank and there is no subscription charge for its usage. Users don't pay for their accounts and there are also no overdraft fees. 
The mobile banking app enables parents to set controls and limits on spending and encourage responsible finances. According to data released by the company, 88% of the platform's users say this is their first bank account. 
Big backers
To date, Step has seen great success in the marketplace. The company has raised more than $175m from investors and now has 1.5m users.
Stripe, which was founded by Irish brothers Patrick and John Collison, previously led Step's $22.5m Series A round in 2019.
Step's Series B funding round also brought in $50m, and has a distinctly celeb-tinged reputation with investors including Justin Timberlake and the pop duo The Chainsmokers.
Users get access to a free, FDIC-backed bank account, a spending card and P2P payments platform to send and receive money instantly.
CJ MacDonald, chief executive of Step, said the company is aiming to improve the financial futures of the next generation. "Step is the only banking platform that enables teens to start building a positive credit history before they turn 18 and does not charge fees of any kind.
He has previously spoken about the importance of financial literacy for young people. "Money is just one of those things where I think the more educated and equipped you are early, the better decisions you can make down the road," he told . "And you can also prevent yourself from making costly mistakes. I mean, the average American doesn't have $400 in emergency savings and pays $350 a year in banking fees. If we can help this next generation just ultimately be smarter and more educated as it pertains to money, I think we'll all be better off."
Kyle Doherty, managing director at General Catalyst and Step board member, explained, "Gen Z is flocking to modern financial solutions that can be easily embedded within their digital lives and Step has a unique model for how to do this right."
TaxJar acquisition
The news follows on from Stripe's recent announcement that it plans to acquire TaxJar. The fintech, which builds software for online businesses that automates the reporting and filing of sales taxes, will most likely be integrated with Stripe's billing services.
Currently, No terms have been disclosed but the Boston start-up had raised more than $60m from investors including Insight Partners.
Stripe chief financial officer Dhivya Suryadevara said of the move, "With TaxJar, we will help millions of internet businesses running on Stripe with their sales tax and make it easier for them to sell internationally."
Stripe also recently closed a $600m funding round that valued the TaxJar at $95bn and has been investing heavily in fintech startups, including Ramp and Check.