STOKR raises $4.6m from investors as demand for STOs soars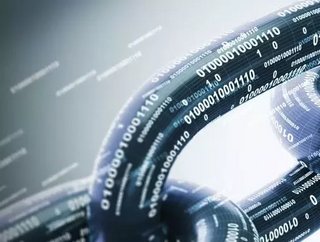 The security token broker STOKR raised the funds from several, key investors, in a pre-Series A Round...
STOKR, a leading provider of proprietary technology to ventures that tokenise their distributable future profits, has raised $4.6m in funding from a raft of large investors.
The investment round follows on from STOKR's announ cement last month of the launch of Mazzanti's security token offering (STO) on its investment platform.
The move made Mazzanti the first supercar brand in the world to raise funds in the form of digital securities - and allow its investors a revenue share via an STO.
In the first quarter of 2021, STOKR will also facilitate the tokenization of over €100 million (US$ 120 million) worth of assets.
Security Token Offerings
Security token Offerings (STOs) have seen a huge surge in popularity in recent months as regulations in various countries are becoming more STO-friendly. Despite the pandemic, STOKR received massive interest from ventures throughout 2020 as a turn-key solution to efficient fundraising in Europe.
The Luxembourg-based fintech, will use the investment proceeds to scale up and meet the growing demand it has been experiencing from ventures looking to raise funds via Security Token Offerings (STOs).
Security tokens are one of the newest investment service methods. Each token issued on STOKR represents a fixed percentage of the distributable future profits of the ventures.
The STOKR investment funds were raised from iFinex, G1 Ventures, and the Utopia Genesis Foundation. With over €3.9 million (over US$4.6 million) raised in total, STOKR plans to scale up its investment platform to meet the surging demand for EU-compliant security token offerings (STOs).
Speaking about the new investments, STOKR co-founder Tobias Seidl said, "We bootstrapped STOKR in 2017, when we founders pooled together over €1m of our own funds. It has been great to see the company grow as we have been able to welcome more ventures and investors to our platform, and the support from our own early investors will help scale up our operations even further." 
Security token investments
The successful pre-series A round follows a seed round In 2018, in which STOKR received a strategic investment from iFinex Inc. doing business as
The strategic investments will add to STOKR's suite of tools for ventures looking to raise funds.
Furthermore, by integrating with Borderless Capital, STOKR now offers as an issuance platform for security tokens, in addition to its already available issuance options on and the . 
Borderless Capital classifies itself as a cutting edge financial institution that invests capital and co-builds financial products to accelerate access, bootstrap adoption and create value through the Algorand Borderless Economy. 
Meanwhile, G1 Ventures, a venture capital firm with a primary focus on blockchain innovation on the European market, brings its valuable network from the blockchain space for STOKR to better service its venture partners.
"The tokenization of securities enables a whole new wave of surrounding financial services such as fractional ownership of securities, integrated dividends payments with stablecoins such as Tether (USDt), lending, and capital markets, to name just a few," said David Garcia, CEO and Managing Partner of Borderless Capital.