Startup Spotlight: TaxScouts is taking the pain out of tax returns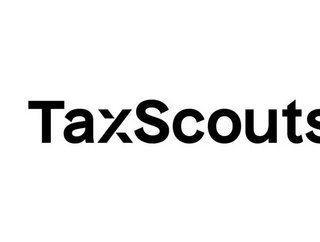 As we continue our series of flash interviews on startups to watch in 2020, we speak toMart "Tram" Abramov of accounting software company,TaxScouts...
As we continue our series of flash interviews on startups to watch in 2020, we speak to Mart "Tram" Abramov of accounting software company, TaxScouts.
 
Hi Tram, could you tell me a little bit about TaxScouts?
TaxScouts makes personal tax returns completely stress-free by doing them for you, online, for a single flat fee. For just £119, all in, every return is quickly prepared and submitted by a matched, certified accountant. No jargon or worrying about making a mistake again.
What makes TaxScouts stand out from its competitors? 
TaxScouts brings together taxpayers and accountants to make the process of filing tax returns painless. We make it more efficient for accountants by providing them with the information they need all at once - which is why we can charge as little as we do - and less painful for taxpayers.
In the UK, 11.5 million individuals need to complete an annual self assessment. Taxpayers can do it themselves, but knowing what to do, when and how isn't a straightforward process. HMRC has many resources to navigate, but you have to know what you need and where to find it.
Every TaxScouts return is quickly prepared and submitted by a vetted accountant after asking just a few questions. By using technology to make the process more efficient, and a combination of human support and tax review, we make it possible for more people to do their tax returns, with less stress.
What has been TaxScouts most recent achievement? 
In January 2019, TaxScouts raised £1.2mn in funding to double its team in the UK while also investing in operations and marketing. We are rated number 1 in tax preparation on Trustpilot, with a rating of 4.8.
The number of employees grew from 3 to 10. The company currently works with a double-digit number of accountant partners across the UK who do customer tax preparation. 
Is there any exciting news you'd like to share with our readers at FinTech Magazine?
At the moment our main focus is the current tax season that is ramping up. We hope to have lots of exciting news and updates following January 31st. 
SEE MORE: 
What can we expect from your company in 2020?
We want to keep helping accountants be more efficient - we've already eliminated up to 40% of admin for them. We want to increase that to 80% so that they can do more, better. We'll also look to partner with more accountants who are specialised to cater to user situations that are a bit less straightforward and to partner with more platforms and organisations whose community need to efficiently do tax returns.
In terms of scale, we still have an opportunity to serve more taxpayers in the UK over the next few years. At the same time, we're conducting research on other markets with similar tax systems so we can launch TaxScouts in another country in 2020. 
About Mart "Tram" Abramov
[Image: Mart "Tram" Abramov]
Mart "Tram" Abramov has over 15 years B2B and B2C product management experience, helping launch and innovate some of the world's most recognised tech brands.
He is originally from Estonia and worked with the leading tech companies that emerged from the country. Before starting TaxScouts, Tram was Head of Product at Intuit UK, the company behind SME accounting software giant Quickbooks, and business financing startup MarketInvoice. He was employee #8 at TransferWise, where he led user experience, web, localisation and conversion product teams, and he led the Skype for Business product team at Skype.
For more information on all topics for FinTech, please take a look at the latest edition of FinTech magazine.