Startup spotlight: Crypto.com is democratising finance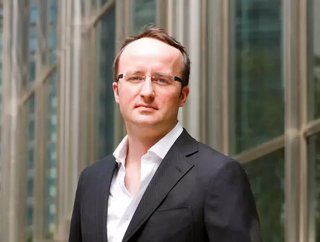 As we jump into a new year and with that a new decade, FinTech Magazine continues its series on the top startups to watch this year.Kris Marszalek, CEO...
As we jump into a new year and with that a new decade, FinTech Magazine continues its series on the top startups to watch this year. Kris Marszalek, CEO and Co-founder, Crypto.com, has been on Bloomberg and CNBC, and has been invited to speak at Web Summit, Money20/20, Bloomberg Invest Asia and TechCrunch Sessions among other Tier1 outlets. In his own words, he tells us about his company, Crypto.com.
Hi Kris, could you tell me a little bit about Crypto.com?
Crypto.com was founded on one belief: that it's your basic human right to control your money, data, and identity. By harnessing the technology of blockchain and cryptocurrencies built on it, we can democratise finance and bring much needed transparency to banking systems, shifting the balance of power back to individuals and away from many of society's most powerful institutions. With this in mind, Crypto.com is on a mission to accelerate the world's transition to cryptocurrencies. 
In order to do so, we built a range of intuitive and rewarding consumer products, including our crypto super app, the MCO Visa Card and the Crypto.com Exchange. This way we are making it simpler (even irresistible) for the average consumer to give it a go, and begin adoption of  crypto for everyday financial needs - from spending, saving, investing, to trading.
What gives Crypto.com its competitive edge?
First and foremost, Crypto.com is the only company in the market to provide a complete crypto ecosystem, including payments, trading, and finance. We offer a super smooth and easy user experience, making our app easy to navigate even for crypto newbies. We also take crypto education seriously and provide a platform for anyone to learn more about the world of crypto.
Our approach to keeping up in this dynamic industry is different. While most companies focus on competition, we aim to focus on customer satisfaction and building products that take us closer to putting cryptocurrency in every wallet. 
But most importantly, Crypto.com is built on a solid foundation of security, privacy and compliance and is the first cryptocurrency company in the world to have CCSS Level 3, ISO27001:2013 and PCI:DSS 3.2.1, Level 1 compliance. 
What was your last major milestone / award? 
Our 200+ strong team was so proud to close off the year on a high note. We hit a major milestone in November with the launch of Crypto.com Exchange -- an exchange that offers customers deep liquidity, low fees, best prices, while providing top grade custody and security.  This was quite a natural step for us as we work towards offering a complete ecosystem.
SEE MORE: 
Is there any exciting news you'd like to share with our readers at FinTech Magazine? 
After our successful launch in APAC and the US, our next stop is Europe. We recently shared news that the MCO Visa Cards will soon start shipping to our customers in Europe. In keeping with our roadmap, we will have a busy 2020.
What can we expect from your company in 2020?
2019 was about BUIDLing and refining our products for everyday consumers and businesses alike. In 2020, the team will focus on bringing our products to more markets (see our latest roadmap). For example, our top priorities at the moment include ramping up the Crypto.com Exchange and bringing the MCO Visa Card to European customers.
Another highlight will be the launch of Crypto.com Chain, a high-performing native blockchain powering our Crypto.com Pay product which allows users to pay or get paid in crypto anywhere.
We will also be constantly improving our existing products, such as adding entire product categories, like corporate lending or derivatives to the newly launch Crypto.com Exchange. 
About Kris Marszalek
Kris Marszalek is Co-Founder and CEO of Crypto.com.
As CEO, Kris leads the Crypto.com team in its mission to accelerate the world's transition to cryptocurrency. Its crypto-powered financial solutions – including the MCO Visa Card, the Crypto.com App which covers savings, investments, and loans – bridge the fiat and crypto world seamlessly and are designed to put Cryptocurrency in Every Wallet™.
Kris is a seasoned entrepreneur and has twice grown his companies from $0-$100 million in revenue.
For more information on all topics for FinTech, please take a look at the latest edition of FinTech magazine.