Startup spotlight: Cobalt, reengineering the FX market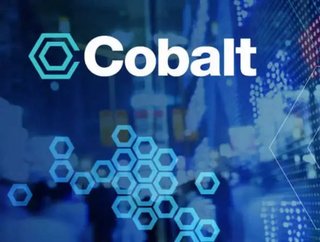 As we draw our series on the top startups to watch in 2020 to a close, we speak with Darren Coote, the CEO of Cobalt, a fintech startup reengineering th...
As we draw our series on the top startups to watch in 2020 to a close, we speak with Darren Coote, the CEO of Cobalt, a fintech startup reengineering the FX market.
Hi Darren. Could you please tell me a bit about what Cobalt does?
We operate within the Foreign Exchange market which is the largest and most liquid market in the world. Despite being extremely modernised in some areas, there have been noticeable parts of the market that have been neglected. Most notably in post-trade operations. Currently, trades are processed using aged technology replicated across each institution's back and middle office, meaning trades are needlessly sent through layers of legacy systems (sometimes even manual processing) in order to be prepared for settlement - introducing extra cost and risk. 
We noticed this at Cobalt and have built a post-trade infrastructure so FX post trade operations can be managed via a single platform using modern technology and re-engineered functionality that is fit for purpose in today's markets.  
By providing a single platform to manage all back and middle operations, Cobalt strips away duplicative systems across institutions, meaning clients can benefit from cost savings delivered by the economies of scale and automation, whilst reducing their credit risk and relieving balance sheet usage. 
Through our Cost-Saving Analysis Tool, we work with clients and their real trade data to show where we are able to reduce their cost post-trade costs. This typically shows a cost saving of upwards of 50% on their current costs, with further savings to be realised once legacy technology begins to be removed. 

What gives Cobalt its competitive edge? 
With the highest quality of technology, we are under huge demand. 
Market participants are starting to wake up to the fact that current post trade operations are not sustainable. Our Core Ledger solution combines all necessary processes into one service. 
Cobalt's solution processes trades from all counterparties, cleansing data and matching it into a single, reconciled and standardised transaction. From this, all related parties can view their trade details in a single standardised database, requiring no need for further reconciliation checks. The resulting single post-trade process for all FX counterparties reduces duplication, errors, settlement risk and the need for onward reconciliation. This ledger of trades then forms the basis for Cobalt to provide added service such as credit management, netting and aggregation so clients can more effectively manage their trades before sending them for payment.  
Our platform is flexible and modularised so that partners can incorporate our technology in stages, making it easier to adopt and suit their requirements.
 
What was your last milestone?
The most recent milestone was the onboarding of our platform by Deutsche Bank, XTX Markets and Saxo Bank. 
Having the backing of three major FX market participants, one an established bank which has been at the forefront of innovation for over 20 years, a new breed of electronic market-maker, and a technology pioneer in banking and retail trading technology, demonstrates the versatility of Cobalt's platform and it's standing as the future of post trade FX.  
SEE MORE: 
What can we expect from your Cobalt this year? 
As we move into 2020, we expect more market participants to wake up to the fact that what we need is a centralised post-trade infrastructure we sense that attitudes are changing, and people are waking up and smelling the coffee.
At Cobalt we are constantly expanding our client pipeline and are in the process of signing some of the largest FX liquidity providers. There are vast opportunities to extend Cobalt's services and analytics, and we will be working alongside complimentary service providers to deliver post-trade efficiency during 2020 and beyond.
About Darren Coote

Darren Coote, Cobalt CEO, is an industry veteran with over 25 years' experience in FX. He has held a number of high profile roles running the global FX trading and e-FX businesses at Lloyds and UBS. He has also served on a number of FX boards and committees including the Bank of England's FX Joint Standing Committee and EBS's executive board prior to the company's sale to ICAP in 2006.
For more information on all topics for FinTech, please take a look at the latest edition of FinTech magazine.
Follow us on LinkedIn and Twitter.