Smith launches Canada's first 'FinTech' qualification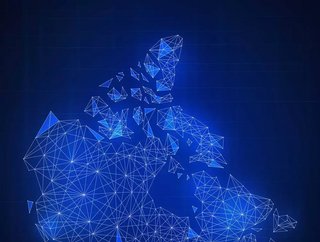 Smith School of Business at Queen's University in Kingston, Canada has announced the creation of the country's first FinTech-related qualification...
at Queen's University in Kingston, Canada has the creation of the country's first FinTech-related qualification.
Called the 'Master of Financial Innovation and Technology' (or MFIT) degree, it was devised in order to address the growing skill and education shortages for FinTech in Canada.
Reversing this trend would prove invaluable; concluded that consumer adoption of FinTech has increased 64% since2017, whilst found that 28% of banking and payments and 22% of insurance activities had the potential for tech disruption.
Indeed, with payment technologies like blockchain and cryptocurrency challenging sector norms, traditional financial services institutions are no longer unassailable.
Combining skill sets
"Until now, employers hiring in the financial technology sector have had to choose between candidates who specialise in either finance or technology; it's been a challenge to find talent with strengths in both who understand how one impacts the other, including the opportunities and risks," commented Ryan Riordan, Director of the New MFIT programme.
"With the launch of this new program, we've created a unique educational path that bridges both sectors and equips graduates to succeed in a quickly evolving marketplace."
The MFIT programme has been designed for those already currently in employment and is delivered in evening and weekend tutorials to accommodate them without jeopardising their careers. 
Starting in November 2020, students will learn a specialised combination of finance, machine learning capabilities and data science.
Addressing Canada's changing needs
Perhaps most valuably the qualification can be taken by either tech experts wanting to gain a knowledge of finance or vice versa. Smith School surveyed 2,500 alumni in advance of designing the course to gauge interest, to which an overwhelming majority (85%) stated that it would be desirable.
"Smith has a strong history of recognising the changing needs of business in Canada and around the world and quickly developing programmes to help fill the talent pipeline with qualified candidates," said Brenda Brouwer, Dean of Smith School of Business. 
"The new MFIT program is the latest of our new programs that address the changes taking place in how business is done, including the Master of Management in Artificial Intelligence in 2018 and the Global Master of Management in Analytics last year."