Robinhood raises $280mn funding at an $8.3bn valuation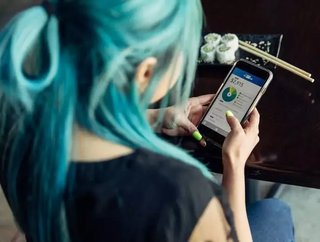 Consumer investment fintech, Robinhood, has closed a new round of capital increasing its valuation to to $8.3bn On 4 May the US-based unicorn announced...
Consumer investment fintech, Robinhood, has closed a new round of capital increasing its valuation to to $8.3bn
On 4 May the US-based unicorn announced the closing of its latest Series F funding round. 
This latest round of capital was left by Robinhood's existing investor, Sequoia Capital, but also saw participation from several existing and new investors, including NEA, Rabbit Capital, 9Yards Capital and Unusual Ventures. 
Last year the business raised several rounds of capital, including a Series E funding round of $323mn halfway through the year. At the time, this valued the business at $7.6bn.
Robinhood, on its website, explained that the latest funding would be used to invest further in its platform - an online investment and trading app that offers a commission free model and keeps costs low for investors who trade stocks, ETFs, options and cryptocurrencies. 
In addition, it highlighted its plans to build new products, accelerate the build-out of its existing operations and to hire more "top talent". 
On the latter point, it should be noted that Robinhood recently announced the hiring Don Gallagher as Chief Legal Officer. Gallagher, who had previously joined the Robinhood board in later 2019, will oversee the organisation's global legal functions. 
SEE MORE:
Discussing the funding round, Sequoia Capital partner, Andrew Reed explained that "Robinhood has made the financial markets accessible to the masses, and in turn, revolutionised the decades-old brokerage industry."
He added that the latest round of funding comes at a time when the company is "at the beginning of its opportunity".
Robinhood: growth and opportunity
According to the company, it has added more than three million funded accounts during 2020, with the latest valuation representative of Robonhood's scaling up. 
It was reported by Bloomberg, for example, that the company recorded close to $60mn in revenue in March 2020, a figure that was three times higher than that recorded for February. 
Earlier this year the brand caused concern with three outages recorded over a two-week period. 
These coincided with challenging days of trading on Wall Street, including the biggest single-day point drop in Dow history as a result of the impacts of COVID-19. 
At the time, Robinhood's Co-CEOs and Co-founders, Baiju Bhatt and Vladimir Tenev, said in a statement that the outages were "not acceptable". 
Bhatt and Tenev built the company in 2013, pioneering commission-free investing by building their own technology from scratch. 
The California-based FinTech allows users to invest in public companies and exchange-traded funds on US stock exchanges without paying commission, foreign exchange fees or account minimums.
It also lets them purchase cryptocurrencies and has a range of banking products that include checking and savings accounts and debits.
Read more about Robinhood here.
For more information on all topics for FinTech, please take a look at the latest edition of FinTech magazine.
Follow us on LinkedIn and Twitter.