Revolut launches new service 'Essentials' with Decision Tech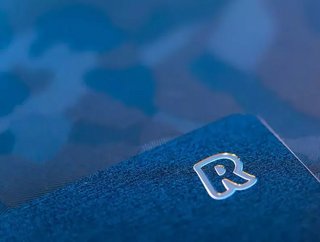 Leading UK-based FinTech Revolut is launching a new price comparison service, 'Essentials', with Decision Tech, a Moneysupermarket Group company...
Leading UK-based FinTech is launching a new price comparison service, 'Essentials', with , a company.
The new service will allow Revolut's more than 12mn customers to save money on their monthly bills, including utilities, internet, mobile, TV and more.
The company, which also has over 400,000 business customers in 35 countries, is entering the relatively rare position of offering price comparison services to its users, something only a handful of UK-based firms have actioned. 
It will be Decision Tech which powers the new platform. A tech-savvy, innovative and creative software developer based in London, it prides itself on fast-paced and quality coding for partners and clients.
Helping customers get more from their money
Decision Tech's B2B capabilities will enable 'Essentials' to offer best-in-class, personalised comparison services and exclusive deals to Revolut's customers via the latter's app.
With pandemic-related disruption continuing to cause anxiety and the end of the furlough scheme in sight, the timing of the services' release is propitious and could provide much-needed relief to consumers on household necessities. 
"We believe that Essentials can help millions of our UK customers save on their gas, electricity, broadband, mobile, and TV bills, so they can get more out of their money," said Marsel Nikaj, Head of Savings at Revolut.
"Our mission has always been to provide our customers with greater control over their finances, help them save money and improve their financial health, so we're delighted to partner with Decision Tech and Moneysupermarket on this innovative service." 
Michael Phillips, CEO of Decision Tech, expressed similar sentiments, calling the development a milestone for Moneysupermarket's B2B capabilities:
"Thanks to the tie in between Revolut's open banking data and Decision Tech's switching platform, customers can switch their energy, broadband or TV and mobile phone providers without having to leave the app."
Finally, Mark Lewis, CEO of Moneysupermarket Group, added that 'Essentials' was doing what every new tech innovation should, namely increasing customer convenience:
"Our strategy is about helping people save money by making price comparison as easy as possible. This is exactly what we are doing here with Revolut, which is one of the first FinTechs to partner with a B2C price comparison platform."