Revolut and Visa announce new global collaboration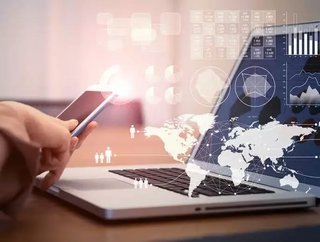 Revolut has announced an agreement with Visa that will push its digital banking services into five new regions worldwide UK-based fintech disruptor, Re...
Revolut has announced an agreement with Visa that will push its digital banking services into five new regions worldwide
UK-based fintech disruptor, Revolut is no stranger to growth. According to the company, which only started operations four years ago, around 600,000 people open an account with the digital banking services provider each month.
Today, it announced a new collaboration with Visa that will likely see that figure rise. Revolut has chosen Visa as 'Lead Issuing Partner', building on an already successful partnership the two have in Europe. Under the agreement, Revolut's services will be offered to five new regions and reach 24 new markets, primarily through Visa-branded cards.
Control, flexibility and innovation
Revolut currently offers a range of digital banking services, including a prepaid debit card, currency exchange services, a cryptocurrency exchange and peer-to-peer payments. Everything is controlled by the Revolut App, which is available for iOS and Android and supports spending and ATM withdrawals in more than 100 currencies and sending directly from the app in 29 currencies.
Through the new deal with Visa, Revolut will initially launch in Australia, Brazil, Canada, Japan, New Zealand, Russia, Singapore and the US. This will be followed by: Argentina, Chile, Colombia, Hong Kong, India, Indonesia, Korea, Malaysia, Mexico, the Philippines, Saudi Arabia, South Africa, Taiwan, Thailand, Ukraine and Vietnam.
SEE MORE: 
Founder and CEO of Revolut, Nikolay Storonsky, said of the announcement: "We are excited to build upon our existing collaboration with Visa, the world's leader in digital payments, which will bring to life our shared vision for seamless, innovative payment experiences. The new global agreement with Visa is timely for Revolut as we move into a number of new markets to offer even more consumers the control, flexibility and innovative features that our European customers have been benefiting from for years."
According to both firms, the combination of their services will bring several benefits, including:
Flexible, customised and seamless banking services

Seamless low-cost currency exchange

Person to person (P2P) payments
Revolut: in profile
Earlier this month Revolut reached second place on the LinkedIn Top Startups 2019 list, following closely on the heels of digital, mobile-only bank Monzo. The list, published on 4 September, is created by analysing the actions – meaning job searches, company page views and so on – taken by LinkedIn members around the world. It reveals the startups where UK professionals most want to work.
Storonsky founded the company with Vlad Yatsenko in July 2015; today is has more than seven million customers worldwide and has handled approximately $340mn in investments.
One of Revolut's differentiators is its refusal to charge fees on the majority of its services. Simplicity and user experience are also key drivers for the company's innovations. For example, accounts can be started and set up in a few minutes, budgeting and account management services are designed to be intuitive and easy to navigate and there are a host of security-related options built in too.
For more information on all topics for FinTech, please take a look at the latest edition of FinTech Magazine.