Rapyd launches venture arm for fintech startups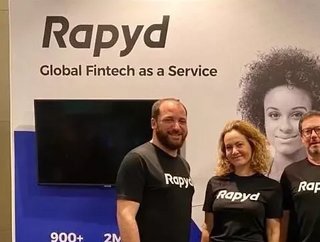 UK payments-as-a-service fintech Rapyd will invest in early-stage startups
The London-based fintech, Rapyd, has launched a new venture arem for early-stage fintech startups.
The new venture will work mainly with startups that have completed their Seed rounds, through to those on Series B funding. 
According to reports, Rapyd will provide access to its fintech-as-a-service capabilities and network of partners, providing companies with support and opportunities to increase the speed of their growth strategies.  
The investment arm has already committed to taking part in a funding drive for Gotrade, a fractional stock trading platform that enables users in over 150 countries to invest in US shares. Rapyd will join Gotrade's existing investors LocalGlobe, Social Leverage and Y Combinator in the upcoming seed round.
Rapyd and fintech innovation
The decision to launch the investment follows on from Rapyd's US$300m Series D financing round led by Coatue in January. The company has also experienced a sharp growth trajectory over the past 12 months, as a result of COVID-19 fulling the cross-border digital payments sector. 
Rapyd's strategy is based on creating fintech applications that scale globally to allow businesses to invest in expansion, rather than building infrastructure. It also believes developers need to easily integrate functionality to collect and disburse funds in any local currency, issue cards, extend ewallet functionality, manage KYC and compliance processes, all without having to worry about local regulatory issues.
This has led Rapyd to launch "Fintech-as-a-Service", to providing a full stack of integrated payments, commerce and financial services capabilities that can be embedded into any application.
Speaking about the new investment and innovation arm, Rapyd's CEO and co-founder, Arik Shtilman explained, "The innovations that we are seeing in the payments industry are not evenly distributed."
"We believe we have a mission and responsibility to support companies building both the infrastructure for next generation financial services, as well as innovators building on top of these new capabilities around the world, and to accelerate their development."
Image credit: PR Newswire featuring Rapyd co-founders