Radical technological revolution set to reveal trillions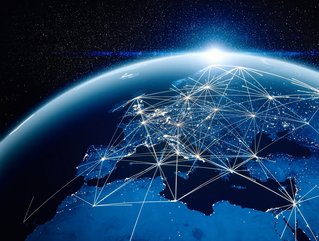 Over the next decade ground-breaking developments in the tech world will inspire investors to part with lucrative amounts of money locked in private assets
A partnership between deVere Group, one of the largest financial advisory and asset management organisations in the world, and Oryzon, a new venture capital fund looking to invest in emerging technologies, is spearheading a radical revolution in FinTech, spurred on by the advancement blockchain, artificial intelligence (AI), and the internet of things (IoT).
Nigel Green, CEO of deVere Group, believes that the "tokenisation of investments" – which will be a knock-on effect of blockchain, AI, and IoT development in the future – is 'the next big thing', and is making steps via the deVere Group and Oryzon partnership to turn this into reality with the Oryzon Fund.
Award-winning serial tech entrepreneur, academic and investor Dr Abdalla Kablan is primarily concerned with how AI tech and Machine Learning are used within financial systems.
"We're at a tipping point," he says. "Soon blockchain will develop much more sophisticated architectures, decentralised ledger technologies that will not only allow for storage but for processing, too."
"IoT devices will collect data and will exhibit intelligent behaviour."
"In turn, this will enhance the capabilities of data acquisition, administration, and processing beyond what we currently have, which means that AI systems are going to improve to an unimaginable level."
Machine learning projects to drastically change investing
Kablan predicts that this "convergence" of emerging technologies will "disrupt all industries" further down the line, making them prime investment options for tech-savvy investors wanting to get ahead.
Green reiterates this prediction, saying that the "enormous rewards from a once-in-a-generation technology revolution" should not be overlooked by investors. He goes on to explain that it is this principle underlying the creation of the fund, which boasts some of the "most renowned names in technology and finance" working together to seek out winning opportunities via trend analysis and then investing in them.
"There are hundreds of trillions of dollars in private assets that are locked into companies awaiting their 'big break' or IPO," Green says.
"This has made these opportunities highly illiquid and only available to an exclusive club of ultra-high net worth investors who can wait to reap the highest returns. However, blockchain technology now allows us to digitalise value through tokenisation, solving this problem of liquidity."
This tokenisation allows investors to enter and exit VC investments at will, unlocking "tens of trillions of dollars". Those investing with Oryzon will purchase a representative Oryzon Token that venture capital investors can immediately 'cash-out' upon selling on the Oryzon Marketplace. Alternatively, they can choose to use the token to 'double-down' on their investment instead.
Whichever way you look at it, what Kablan describes as a "radical tech shake-up" will likely "change how business is done forever".