PROS insight: How to avoid living or dying by peak: Personalisation and price optimisation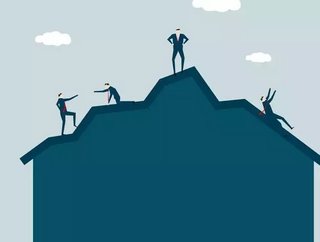 Valerie Howard, Director, Solution Strategy, PROS, advises on how to avoid reliance on the retail peak months. The peak buying period (October-Decem...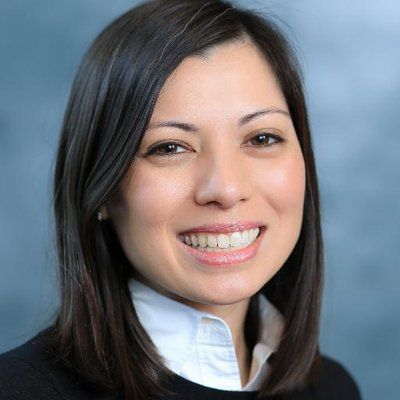 Valerie Howard, Director, Solution Strategy, PROS, advises on how to avoid reliance on the retail peak months.
The peak buying period (October-December) is an important time of the year for all retailers. Traditionally, it's a time of heightened sales around the holidays that has consumers flocking to their devices or the storefront. But some retailers are more reliant on peak than others. 
For these retailers, the majority of their revenue is made during the peak period. Which means their business lives or dies by their success during those months. The challenge is that many businesses have gotten into the habit of trying to draw attention to themselves through deep discounts. This makes the climb from red to black (i.e. to profitability) even more challenging, drives buyers to expect these deep discounts, and continues the endless cycle of increasing competitive price pressure. These behaviours are not sensible, and many familiar case studies showcase that they are not sustainable either.
So, what is sustainable? How does a business transition from a dependency on success in these peak period months to year-round profitability?
We live in a real-time era. 
Thanks to the transparency of the internet, the marketplace is more competitive than ever. And when a buyer's switching costs require little more than opening up a second tab on their browser to compare pricing, businesses will want to ensure that the price differential the potential buyer sees is in line with intended strategy.
While more and more buyers are shifting their purchasing to mobile app experiences and eCommerce sites, rationality needs to be maintained between the prices received in these self-serve experiences and the high-touch purchase experiences of working with salespeople. Buyers increasingly understand that prices may change with shifting market conditions, but they want to be able to trust that the vendor is not taking advantage of them.
For this reason, businesses are increasingly leveraging algorithmic approaches to pricing that enable them to automatically incorporate competitive and market relevant information into each pricing calculation. According to a survey of 1053 B2B purchasing professionals, 66 percent in fact find pricing based off of data science to be fair.
Using tech that can support modern eCommerce
Thanks to price optimisation solutions powered by artificial intelligence (AI) businesses are better able to predict a buyer's perception of value for each unique transaction. What's behind the scenes in these price optimisation solutions is a powerful segmentation model that leverages AI to continually learn and adapt the model to incorporate new information, changing market trends, and shifting buyer behaviour. With these capabilities, the model can effectively predict the willingness-to-pay for the unique conditions of each buyer transaction – which may change based upon time of day, inventory levels, and buyer loyalty. 
Secondly, real-time calculation can help to maintain the harmony of pricing across channels by enabling a centralised pricing source. Often, price coordination is challenged when each channel sources pricing from a different list or database, and these prices may lose market relevancy if they are not updated frequently. With real-time calculation, price rationality can be intentionally programmed into the model. The only caveat with real-time calculation is ensuring that the price calculation engine can deliver on the speed, scalability, and availability that the eCommerce channel needs. If customers find themselves looking at a spinning website as they await the pricing calculation, it'll be less than a handful of seconds before they are inclined to move on to a competitor's site. 
SEE MORE: 
A personal touch expands value delivered and value received
Fair and relevant pricing is a key element of every successful transaction, but that alone is not enough to ensure the loyalty of a buyer. Today's buyers now see the purchase experience as a key differentiator in their valuation of a brand. Brands that deliver these great experiences put a lot of effort into removing friction from the purchase experience through personalisation.
Most businesses offer a variety of goods and services. While a loyal customer may be familiar with what they've purchased in the past, they are likely not familiar with the entirety of the seller's catalogue and the meaningful ways in which the vendor could be offering expanded value. It is the job of the seller to remove friction from the purchase process by continually improving the personalisation of each offer to a buyer's changing needs – and the most effective businesses are personalising offers through the application of AI.
Flourish year-round through personalisation and price optimisation
A customer experience differentiated by meaningful personalisation and reliably fair, market-relevant pricing can significantly persuade a buyer's vendor selection. When sellers put the effort in to reduce the friction in two key sources of purchase frustration: 1) product selection and 2) pricing, they will be rewarded with the repeat business of loyal buyers that will save them from dependency on 'peak purchase periods'. 
While few businesses are delivering on effective personalisation alongside harmonised pricing, there is a meaningful opportunity for industry leaders to gain competitive advantage by satisfying these buyer expectations. Getting started down this journey simply requires making use of the data businesses are already collecting. Through the application of AI, personalisation and pricing systems can help businesses stay in tune to what buyers really value so that they can deliver on those needs in peak and non-peak times throughout the year. 
For more information on all topics for FinTech, please take a look at the latest edition of FinTech Magazine.