Personal finance: Meniga on personalisation and engagement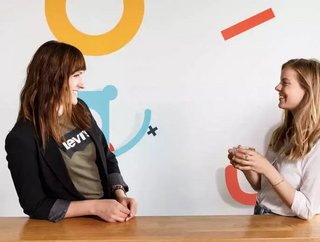 Meniga's Andrew Harper discusses personalisation, fintech and UN climate change and the importance of meaningful engagement If you visited this year...
Meniga's Andrew Harper discusses personalisation, fintech and UN climate change and the importance of meaningful engagement
If you visited this year's Money20/20 USA event - indeed, if you have read our exclusive interview with the event's President, Tracy Davies in our December issue - you'll be aware of one of the key themes to come out of those four days in Las Vegas: fintech for good.
The question being asked across the industry, Davies told those assembled for her keynote introductory speech, was no longer what we can do with technology, rather, what we should do. 
Three days later, when we managed to block out half an hour in her diary, her message was the same. Of course, by that point those gathered at the sprawling Venetian Hotel had seen countless examples of this evolution - including keynote speeches from the likes of Uber, PayPal, Calibra and more. "There's been a definite shift over the past years that has seen the sector move away from 'shiny and new' technology - which, in this industry we all love - to thinking about fintech for social good and how technology and financial services can impact lives for the better," Davies told us, highlighting some of the key drivers of this shift, such as environment and inclusivity/personalised experiences, and ideas around gender roles and equality. 
Living better financial lives
Inclusivity and an increased drive for personalised, customer-centric banking services is a recurring trend across the sector. For fintechs, it is at the heart of many of their offerings, given that a personalised experience is enabled by innovative technologies such as AI, machine learning and automation as well as the better understanding, analytics and use of data. 
Meniga is one such company. The Icelandic software fintech that provides data-driven digital banking solutions exists with one simple mission: to help people lead better financial lives. It is also behind a pioneering new collaboration with the United Nations that is encouraging banks to allow customers to use cashback rewards to offset their carbon footprint.
Quite fittingly, bearing in mind our conversations with Davies, Meniga was present at Money20/20, where we spoke with Andrew Harper, Head of Rewards Partnerships on these themes.  
"It's really crucial for all sectors, including financial services, to align more closely with corporate social responsibility and allowing people to make a choice and support a cause; we all have a role to play in creating a better planet and our new initiative is a strong example that," he told us of Meniga and the UN's collaboration.
The basis for the service is the cashback rewards that Meniga's Rewards app offers through dedicated banking partners, with the view that channeling cashback towards investment in climate friendly projects could make a substantial positive impact. Users can donate their rewards to UN Climate Change certified projects, including initiatives in Malawi and India, which aim to reduce, avoid or remove greenhouse gas emissions.  
"It's a really great motivator for people, and a good way of making their money - and how they use it - become more meaningful," Harper explained."Even if you receive, say, 10 euros a month in cashback, if you know that it's going to a good cause without you actively having to take any action, then the value of that cashback becomes far greater." According to Harper, 20% of users have signed up to donate to the cause, which he described as "higher than I anticipated, but a real validation of where people are at - it's wonderful".
So wonderful, in fact, that the company is already in the process of developing a similarly themed solution that will allow users to track the carbon emissions that result from their spending. "We're seeing an increased focus throughout the sector," Harper said, "and the banks that we have dialogue with fully understand the importance of widening that focus from just managing your money to understanding the broader context and how you can use your financial services and technology for good."
Meaningful engagement
Of course, allowing users to take greater control of every aspect of their financial services is a fundamental part of the personalisation that both fintechs and incumbents are driving for.
During Money20/20, it was apparent that customer-centricity will continue to be a fundamental focus for the sector, with many speakers not only detailing the latest innovations in this area, but also highlighting how they are using customer interaction and data to help shape future developments. More broadly, the ongoing rise of mobile banking and connectivity, digital communication channels and the 'app economy', mean that banks and fintechs must now focus on selling experiences. 
Elaborating on this, Harper explained the importance of cutting through the noise to focus on the fundamental, basic elements of what makes a good personalised banking solution.
"We're trying to increase customer engagement," he said, "but we're also conscious of making sure it's the right engagement. If you look outside of finance, Apple is a great example of a brand that's done just that: it absolutely ensured that the fundamentals were right by simplifying everything, creating a really intuitive and easy to understand user experience and then building all of those very personal experiences and interfaces on top of that foundation.
"Similarly, if you look at the likes of Facebook, Amazon or Uber, they're really showing how you can create loyalty and engagement just by getting the customer experience right - that's what banks should be aiming for."
No one size fits all
For Harper, an effective personalised experience must be based on a firm understanding of exactly what each consumer needs in order to get the most from their interaction with a technology or service.
Since its founding in 2009, Meniga has created digital services, platforms and apps for major banks including UOB, Santander, Tangerine and more in 30 countries worldwide, improving the digital banking experience for more than 60 million end customers.
The effective use of data lies at the heart of this success, with the company's host of services enabling banks and financial services providers to deliver unique and highly personalised customer experiences, to deliver proactive advice, coaching and recommendations to users and build long-term 'meaningful engagement'.
SEE MORE: 
"That meaningful engagement is so important," Harper noted. "It may not be that you need everyone logging into their app all day - it's more likely the exact opposite. If you can make someone feel satisfied with one notification that gives them everything they need then that's far more successful engagement. You need to make sure you're providing users with what they want to know at the right time - it's all in context, and should be about reducing the effort required by them. However, the real beauty of any meaningful customer engagement or personalisation is that there's no one size fits all," he continued.
"The way we all behave with our finances, the way we all interact with our banking applications, it's all different. Some people have a very clear overview of things because they have to, others don't. Personalisation allows you to almost have a structure that your banking environment holds. But within that, then you provide whatever is suitable for the individual user."
Building partnerships
It is widely recognised that an increased focus on personalisation of financial services places a greater challenge on incumbents and legacy banks than it does on fintechs.
Harper agreed that incumbents will find the shift a greater challenge, largely due to restrictions placed upon them by existing and legacy infrastructure and technology. "Everyone will have the same goal, but for those incumbents it will be more about breaking the change into manageable steps," he told us.
"Often that will mean partnerships with fintechs to help create that path. It definitely helps working in close partnership with smaller fintechs that can bring that innovative functionality to the table. The way we work with a bank, for example, is to help them bring all of those legacy systems, all of that data into a single repository. That allows them to then be more responsive within their own digital channels."
Considering the future, Harper reiterated the importance of these partnerships, stating that the conversations around fintechs being a threat to incumbents are redundant and, rather, that "we are better together".
"People want seamless financial services," he stated. "It's our focus right now with the various aspects of our rewards programmes, and it's a sentiment that is aligned with the market. The focus is all about using the data available to offer personalisation, those little notifications or moments of delight where you realise that your information is being used to provide you with a great service. It really makes you loyal to a brand."
For more information on all topics for FinTech, please take a look at the latest edition of FinTech magazine.