Payments 2020: five key trends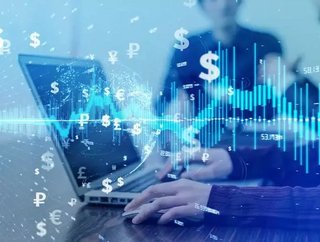 The payments sector - dynamic, rapidly evolving, and growing globally - will be typified by strategies based on the formulation of 'big bets' in 2020, a...
The payments sector - dynamic, rapidly evolving, and growing globally - will be typified by strategies based on the formulation of 'big bets' in 2020, according to recent research from Deloitte.
These big bets, the professional services company says in its Payments Trends 2020 report, could be around going all in on a specific set of "preferred partners" or taking a broader view to better serve the entire ecosystem.
At a more granular level, and as has been witnessed over the last year, expect these decisions to focus heavily on cloud computing, modernisation, mergers and acquisitions (M&A) and greater collaboration. For example, says Deloitte, in line with the evolving payments sector incumbents have already been modernising their organisations and infrastructure in order to identify new revenue streams and support new services. 
So too has investment in cloud and other digital technologies escalated, reflecting evolving customer expectations. On M&A activity, Deloitte says incumbents have looked to "add capabilities and talent to address challenging areas such as cross-border payments, an improved end-to-end payment experience, multipayment integration and B2B payments." 
It also pointed to greater collaboration with emerging fintech companies and new entrants to the sector - a theme we expanded on in October, here.
Mastering a dynamic market
In its report, Deloitte outlined the five key trends (see below) it considers will drive incumbents' 2020 payments strategies, noting that they will both bring opportunity and present their own unique challenges.
On competition between closed and open payments platforms, Deloitte expects greater competition between providers of both driven by competition for customers and business. Predicted strategies in this area could revolve around the development of proprietary payment products, with a particular focus on offering increased value or the facilitation of commerce across platforms. We could also see decisions by payments players around best-fit platforms influence wider product and service development n the sector. 
SEE MORE
The evolution in payments economics is, according to the report, largely being driven by product commoditisation and the pursuit of post-M&A value. That commoditisation will come as a result of traditional competitive differentiators like convenience, speed of access and so on being less valued. Other trends or drivers in this area include: consolidated 'scale players' offering improved customer experiences as a way of driving revenue and shareholder value; payments companies expanding into new or adjacent markets, and taking on the historically fragmented functions (such as merchant acquiring services) of large banks. 
Finally, addressing talent implications, Deloitte points to escalating competition and the growing need to maintain a core and proprietary knowledge base in-house. As the requirement for greater technical capabilities increases in line with evolving customer expectations, the requirement to invest in a skilled workforce capable of realising these demands will become a more pressing concern.
For more information on all topics for FinTech, please take a look at the latest edition of FinTech Magazine.