'No-deal' Brexit speculation fuels uncertainty for investors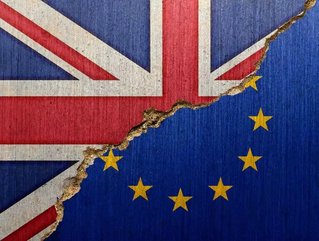 The news from UK Prime Minister Boris Johnson that the country should prepare for a 'no-deal' Brexit is creating pessimism for investors, says deVer...
The from UK Prime Minister Boris Johnson that the country should prepare for a 'no-deal' Brexit is creating pessimism for investors, says .
With both sides of the negotiations apparently at an impasse, Johnson's remarks have stoked business anxieties that the situation will not be resolved by the end of 2020.
There is a caveat: "The EU is preparing for more trade talks in London next week, because the Prime Minister did not explicitly say he was walking away from negotiations," clarified Nigel Green, CEO of deVere Group. 
However, with the exact motives on both sides of the debate still unclear, he added that this alone was not necessarily a cause for optimism. "The uncertainty will make the UK and international investors already invested in UK-based financial assets increasingly nervous."
A struggling economy
Uncertainty, Green notes, has a deleterious effect on financial markets: following Johnson's statement, "the pound has fallen 0.2% against the euro and 0.1% against the dollar".
"Should the UK leave with no-deal, the already weak pound - which is one of the world's worst-performing currencies this year - is likely to remain weak for several years to come until Britain and the EU readjust," speculates Mr Green. The consequent effects would be:
A reduction in UK purchasing power and more expensive imports, meaning that domestic quality of life would fall as costs are passed on to the consumer.
Less money for UK expats living on GBP-based incomes.
A more volatile and therefore less-attractive investment market overall.
Could fintech yield a solution?
Combined with ongoing COVID-19-related complications, Brexit is fundamentally uprooting the nation's financial status quo. Therefore, new and innovative solutions will be needed to guide reconstruction and the return to 'normality' that investors crave.
Earlier in the month, we with Pierre-Antoine Dusoulier, Founder and CEO of , who suggested that fintech could be instrumental in solving the issues with cross-border payments that traditional banking infrastructure is struggling with:
"A service that can facilitate cross-border payments is an attractive option. Businesses can easily open a GBP account to receive GBP payments from their British customers, receive intracompany transfers from their UK subsidiaries and optimise their consolidated cash flow. At the same time, European businesses will be able to pay their suppliers in their own currency.
In a separate interview, James Lynn, Co-Founder of Currensea, held similar opinions about the 'stabilising' power of fintech-based solutions to mitigate the economic effects of the pandemic.
As both scenarios continue to play out, Green intimates that successfully navigating through them will be an unprecedented challenge, "What we do know is that 2020's only certainty is more uncertainty."