Money20/20: fintech for good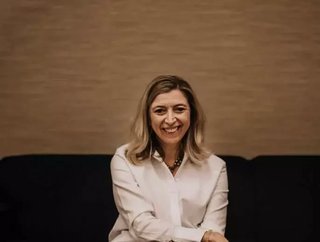 During a busy Money20/20 in Las Vegas, FinTech magazine spoke with President, Tracey Davies to find out more about this year's event. It's difficult...
During a busy Money20/20 in Las Vegas, FinTech magazine spoke with President, Tracey Davies to find out more about this year's event.
It's difficult to choose a highlight from an event on the scale of Money20/20. Over four days in Las Vegas, more than 400 speakers graced the many stages to discuss, debate and engage with the audience on every conceivable topic facing the financial services sector under one unifying theme: The Future of Money.
Indeed, such was the choice across the packed agenda that, for this writer, the decision process of which keynote speeches, content sessions, fireside debates, startup contests and more to attend, was one that disrupted sleep more than the seemingly endless adjustment to the time difference between the UK and US. 
But then, having too much relevant, interesting and engaging content is not a bad problem to have, particularly in the case of Tracey Davies, President of Money20/20. 
Fintech for social good
FinTech was fortunate enough to have some time with Davies on the final day of the event, during which we reflected on the past four days, talked in more detail about the important work she leads on female leadership initiative Rise Up and asked what, if anything, the latest iteration of Money20/20 can tell us about the future of the sector.
She described an event with "really high energy" that showed a market characterised by positivity and excitement. As for highlights, Davies pointed to the Monday morning keynote speeches delivered by Uber's Head of Payments Peter Hazlehurst, Head of Calibra, David Marcus, and Dan Schulman, President and CEO of PayPal. 
These, she told us, "gave three very different perspectives that really sum up the direction in which tech and innovation is heading. There's been a definite shift over the past few years that has seen the sector move away from 'shiny and new' technology, to thinking more about fintech for social good and how technology and financial services can impact people's lives for the better.
"Dan Schulman was discussing the work that PayPal is doing for its employees and how it relates to the wider struggles of the middle class in the US, for example," she explained, "whereas Uber's session talked about how the company's new launches are helping its drivers and Calibra too had a large focus on social good. It's representative of where we're at in the industry - it's no longer just about what it is, it's about what it can do, how we can use it and the impact it can have."
SEE MORE
Gauging that impact more broadly - specifically, what lies beyond 2020 - is a point often put to Davies. Deviating slightly from the standard question, we asked her expectations for fintech for the next decade. "Every year you wonder what will happen," she said. "And then, suddenly you get an Uber Money and or Calibra keynote. It's just always ongoing. The way that technology is developing as we see now, the progress with quantum computing and the capacity that that will give and the ongoing development technology, means I have no idea where we will be, but I'm hoping we will see more positive impact on people's lives and access to capital, and using fintech.
"There's so much positive change that can come, but I have no idea where it will be in 2030 but I'm pretty convinced it'll look pretty different to where we are today."
Read the full article in the next edition of FinTech magazine.
For more information on all topics for FinTech, please take a look at the latest edition of FinTech Magazine.