Meta 25% losses: Are Competition and VR to Blame?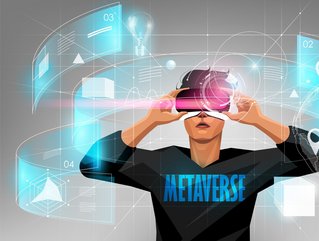 Meta shares dropped 25%, wiping US$200bn off social platform's value after one million daily users decamp and experts question relevance of the metaverse
The sudden and freefall drop in the value of Meta shares by 25% has disappointed investors and has seen the platform formerly known as Facebook hit the headlines for all the wrong reasons.
The social media behemoth, which also owns Instagram, WhatsApp, and Oculus – a virtual reality hardware business, recently lost more than one million daily users in just a three-month period. The loss in users on such a scale is the first event of its kind faced by Facebook/Meta, in more than 18 years of operation – thus suggesting all is not yet rosy in the as yet to be launched augmented reality of the metaverse.
Indeed, the staggering losses equate to Meta having lost the equivalent of Mcdonald's from its value, while CEO Mark Zuckerberg reportedly saw an eye-watering $31bn wiped from his net worth in the latest quarterly report. The fall in his personal fortune was equivalent to the annual gross domestic product of Estonia. But even after that drop, Zuckerberg still has an estimated net worth of almost $90bn and is one of the richest people in the world.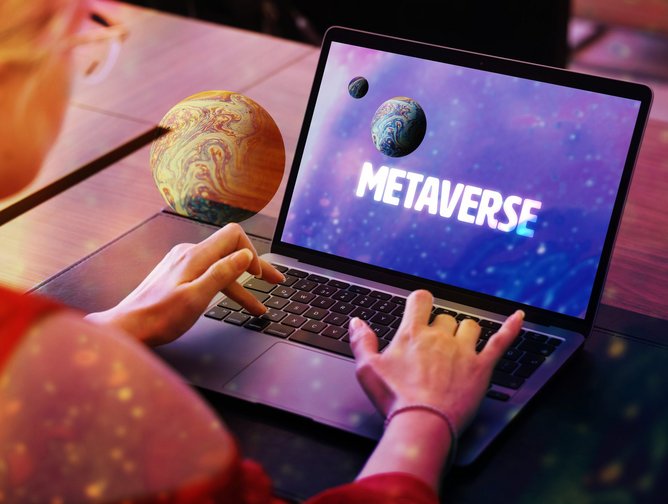 Dystopian Meta and investor losses
According to reports, investors in Meta have been deeply disappointed in the share drops, which led to calls with Zuckerberg, who acknowledged that competition from increasingly popular platforms like TikTok, has impacted the daily user base monopoly Facebook/Meta has always enjoyed.
As Meta's rival, TikTok and other platforms of its ilk, are also attracting younger audiences and user growth has stagnated globally in recent months. To redress the balance, Meta has invested heavily in TikTok, although the entity is facing multiple antitrust investigations around the world, for what some government officials describe as its pattern of using its power to eliminate competition.
Despite this, as recently as last month, Facebook still held the strongest position in terms of social media entities, with 2.8 billion daily active users in the third quarter of 2021, and is still the most popular social network globally. Furthermore, across all of Meta's businesses including Facebook, the number of daily active users rose from 2.81 billion to 2.82 billion.
However, although Facebook's expansion has stagnated markedly in Europe and the US compared to previous years, the most recent falls came from Africa and Latin America.
Indeed, industry executives have even suggested, that the platform's growth slowdown has been the result of its phenomenal success. Neil Wilson, chief markets analyst for trading platform markets.com recently told the press that, "Facebook's big problem is competition for attention – there are only so many people and so many hours in a day and we're already close to saturation point."
Pandemic temporarily boosted social media engagement
Furthermore, other commentators believe the industry was swelled by the boom in digital social platform use during the pandemic. Markets, they say, are now punishing technology companies including Netflix and PayPal for disappointing results as life reverts to normal following restriction lifts, resulting in less usage.
It's also worth noting that Meta's share price slump impacted other social media platforms, including Snap, Twitter, and Pinterest during this week's regular trading session
Ultimately, despite Meta's revenues being slightly above expected levels at the latest quarterly report, ($33.7bn for Q4 2021), the fall in daily active users has grabbed investors' attention.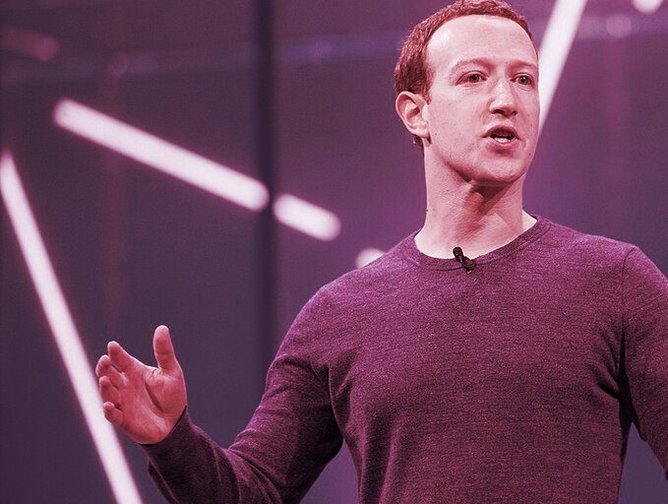 Meta and the booming metaverse vision
After relaunching as Meta in the last quarter of 2021, the group reportedly spent $10bn promoting the concept of the 'metaverse' which is already being embraced by a number of virtual reality entrepreneurs, despite not yet being in existence.
Just recently, metaverse real estate became available through a project called Verse Estate. In collaboration with the biggest French artist, Vincent Faudemer, the entity is launching the first "ultra-realistic villas and apartments that you can officially own in the Metaverse," with the tagline, "You'll also have the option to invite your friends or family all around the world to visit your apartment or villa in virtual reality."
So, users can now invest in an off-plan virtual property that is situated on the off-plan platform of the metaverse.
Data shows that Meta owns the world's second-largest digital advertising platform after Google, but it has also been hit by privacy changes on Apple's iOS operating system, which reduce the ability of brands to target and track their advertising on Facebook and Instagram. This change alone could impact Meta to the tune of $10bn for 2022, the firm has said.
Speaking about the losses, Sachin Mittal, head of telecom and internet sector research at DBS Bank, told the BBC, "Clearly Meta got more impacted compared to its rivals as other social media like Snap posted healthy results," said Sachin Mittal, head of telecom and internet sector research at DBS Bank.
"While there has been a broad negative impact on the whole tech sector, we reckon players with lower reliance on targeted ads or better algorithms to cope with Apple's changes would still do well."
Meta vs real life
Finally, other sources are debating that Meta's share price plummet could even be terminal because it's not yet realised, and the real world is simply more attractive than the virtual one. For example, the platform makes money from advertising. However, the company's branding has been changed to represent a concept - the Metaverse - a thing that doesn't even exist yet, despite what virtual real estate agents say.
And while Zuckerberg has pledged to spend billions of dollars on developing Meta, the latest evidence suggests people are not so keen on living in a virtual world, and that actual reality is their preferred space.
As David Ryan Polgar writes in his recent Built In blog post, "If ever there was a time for VR to really go mainstream, the physical distancing that Covid required should have offered the ideal conditions. Bereft of physical interactions, VR seemingly offers the very social connectivity we've longed for. Chatting with someone on WhatsApp doesn't feel the same as being together physically in a room, but VR promises a sense of "presence" that mimics reality. It is a form of social connectivity greater than social media."
He adds, "The problem, however, is that all forms of social connectivity are not equal. VR, along with the metaverse, promises social connectivity, but it may not be the kind of visceral connection we are really after."