Mclaren technology begins the search for a fintech business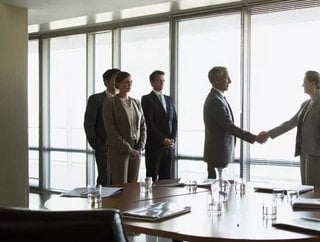 The acquisition company, McLaren Technology Acquisition Corp (MTAC) has set specific criteria for its acquisition of an Indian fintech firm
McLaren Technology Acquisition Corp (MTAC), a US-based technology and financial services corporation, will invest a significant financial stake in an Indian fintech firm, which is yet to be decided by the group. The move comes as MTAC receives a healthy investment from its NASDAQ listing in early November. The amount raised from the listing, US$201.25mn, will be used to address mergers, capital stock exchange, asset acquisition, stock purchase, reorganisation of the business or combining businesses. 
The company has specific criteria to qualify a company for its investment as it expects the Indian fintech to hold a valuation from US$500mn to US$2bn. The investment will see the company enter the new market, which the company's Chief Executive Officer, Sajan Pillai, says 'is the largest category in the digital category to invest'. 
Fintech acquisition for the future of Mclaren Technology
Pillai has also discussed the benefit to the fintech of working with MTAC. 'The company where we will invest will get the opportunity to trade at Nasdaq from Day one', says Pillai. 
'If you look at the market value that has been created in the fintech space in the last 2-3 years, it is close to USD 5 trillion. By far fintech is the largest category in the digital category to invest. We are looking for a fintech company, which has a minimum asset valuation in the range of USD 500 million and upper limit of USD 2 billion'. 
Pillai continues by comparing the Indian fintech market to that of China, justifying the need for MTAC to make the investment. 'The only other country with which you can compare the scale of fintech in India is China. Very few players in the world want to go and invest in Chinese fintech companies because of a particular situation. Therefore, there is a tremendous opportunity for us'. 
MTAC is an acquisition group 
The company was created for the purpose of mergers and other business decisions with a focus on banking, financial services and insurance, and was listed on the NASDAQ Global Market in early November 2021. The business also looks into potential opportunities to leverage artificial intelligence, machine learning, digital, technology and fintech. 

For more fintech insights, check out the latest issue of FinTech Magazine.