Irish fintech Planet hits US$2.23bn valuation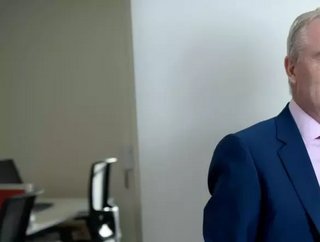 The company was given a US$61.1m boost following Eurazeo's sale of its stake in Planet to Advent
The Irish fintech payments platform and service provider, Planet, has been valued at $2.23bn following buyout firm Eurazeo Capital's $61.1m sale of its stake in the company.
According to reports, the sale of Planet's stake was facilitated by Citigroup and Evercore. Planet, which rebranded from Fintrax in 2018, brokered the deal in July 2020, but the sale was put on hold following issues arising from the pandemic.
However, now the acquisition has been finalised, giving Planet an $61.1m equity injection from Eurazeo Capital. The deal is also expected to double the value of transactions processed each year by Planet. 
The majority of Planet's revenue comes from VAT refunds for tourists as well as dynamic currency conversion. This enables items priced in foreign currencies to be paid for in the shoppers' home currency.
Eurazeo profit
Reports suggest Eurazeo's new deal made an almost three-fold profit on its original investment in Planet. 
Speaking about the stake sale, Marc Frappier, Eurazeo managing partner, explained, "Six years ago, we saw the potential in Planet to become a world-class payments business delivering innovative products and digital services across multiple vertical sectors.
He added, "Since then, we have been delighted with Planet's strategic direction and growth trajectory."
Planet Payment Ireland's strong position in the market resulted in recorded revenues of $50.1m in 2019, up from $41m in 2018. The company also reported a $12.2m pretax loss versus a $24.2m profit that same year, due to the writing off of intercompany loans.
Planet acquisition of 3C Payment
The acquisition resulted in Planet buying 3C Payment, the Luxembourg-based transcript company that specialises in hospitality, parking and retail sectors. Eurazeo had reported that Planet financed the 3C acquisition from its own equity.
the purchase was announced just months after Eurazeo postponed separate plans to sell Planet for up to $2.4bn because of the collapse in international travel caused by Covid-19.
In this latest development, the company has now agreed to reinvest and co-control Planet in collaboration with Advent International in a move that values it at the price it was seeking to sell its stake in Planet for.
Planet/Fintrax rebrand
Fintrax was founded in Galway by Gerry Barry in 1985 and was one of the world's leading fintechs in processing tourist VAT refunds. It was bought by Eurazeo in 2015 with the investment company for approximately $715m. Fintrax then rebranded to Planet following its acquisition of the US-listed company Planet payment in a $267m agreement, with Eurazeo providing 50% of the financing.
Planet currently employs over 1,500 staff in 70 markets. It also serves over 400,000 merchants and 100 partner banks, facilitating more than 500 million transactions worth more than $24.4bn.
Planet's partner brands include Hugo Boss, Coach, Giorgio Armani, Guccie, Calvin Klein, and El Corte Ingles.
Image credit: Fintrax/Planet CEO Patrick Waldron, The Times