IKEA operative Ingka Group invests US$22mn in BNPL Jifiti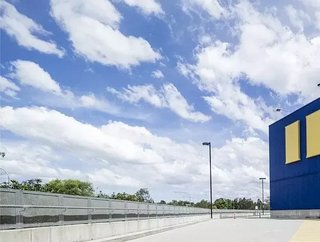 Ingka Investments owns 389 IKEA stores globally and will partner with the BNPL Israeli fintech Jifiti to offer more flexible payment services to customers
Injka Investments Group, the Netherlands-based retail management company that owns 389 IKEA stores across 32 countries, has invested in the Israeli fintech Jifiti to provide customers with BNPL (buy-now-pay-later) payment solutions. 
It is hoped the new investment will enable both Jifiti and Ingka Investments to extend IKEA's financial services to its 706 million annual in-store customers and 3.6 billion e-commerce visitors worldwide.
The move reveals the retail giant's vested interest in the fintech, BNPL space, which enables consumers to make immediate purchases and pay for them over time. The service is particularly popular with younger buyers and had boomed globally since the COVID-19 pandemic led to increased digitisation, merchants expanding their e-commerce offerings, and consumers buying more via online portals.
Jifiti BNPL platform
Launched in Modiin in 2012, Jafiti was originally offering POS a (point of sale) platform for merchants in the retail space. Since then they have created a number of innovative solutions for vendors and in 2019, launched their BNPL services for online and in-store purchases. 
Jifiti is also currently partnered with several leading financial institutions including Mastercard, Citizens Bank, CaixaBank, and Crédit Agricole and Walmart.
Speaking to The Times Of Israel about the company's latest move, Shaul Weisband, Jifiti co-founder and CMO said Jifiti saw a gap in the market because BNPL solutions have enabled companies to integrate faster with merchants - but that "they are also the lenders".
According to reports, Israelis are familiar with the payment installments culture, known in Hebrew as tashlumim. However, initially, Israel will not be the target market for Jifiti. Rather, the US and Europe will be, confirmed Weisband.
He explained, "We are giving them more tools, more ways to integrate technology. For consumers, items become more affordable. For merchants, they see the average order value go up and more transactions."
"With IKEA, for example, they work in 32 countries, it would be inefficient for them to start working with 32 different local lenders" subject to different terms and regulations, Weisband said. "With us, they can deploy a fully branded loan program for their consumers."
IKEA has been working with Jifiti since 2019, offering financing in IKEA stores in Spain, France, Portugal, and Belgium with local banking partners.