How Dubai is embracing fintech to become a smart city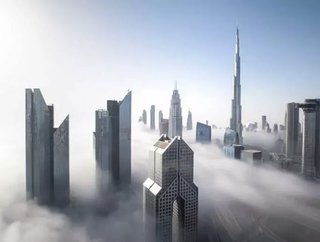 We explore how the city of Dubai is leveraging fintech in order to become a truly smart city, and with that, potentially the fintech capital of the worl...
We explore how the city of Dubai is leveraging fintech in order to become a truly smart city, and with that, potentially the fintech capital of the world.
The Middle East is the embodiment of the speed at which humans evolve, taking dusty expanses of land and building smart cities that overtake nations which have stood centuries longer. Cities such as Abu Dhabi are an exciting monument to the technological revolution taking place, and planned new urban sprawls like Masdar in Abu Dhabi and Neom in Saudi Arabia prove that the UAE doesn't plan to slow down any time soon.  
Since 2015, the number of fintechs in the UAE is expected to grow by as much as 230%, from 559 companies. By 2022, the fintech market is estimated to reach a value of $2.5bn across the broader MENA region, according to Accenture. To understand these projections, we take a closer look at the city of Dubai, which closely leverages financial technology with smart city initiatives.
Smart Dubai
Smart Dubai is an institution championing smart city initiatives across the region in a bid to make Dubai "the happiest city on earth", a vision set out by His Highness Sheikh Mohammed Bin Rashid Al Maktoum, Vice-President & Prime Minister of the UAE. The initiative seeks to harness AI, data and blockchain in order to drive Dubai's economy and achieve the ultimate goal of making it entirely paperless. Banks are notorious for paper waste and in order to digitally transform these services incumbents will either need to develop in-house solutions, or obtain assistance from fintechs. Government-owned bank, Emirates NBD, is driving this change by undertaking one of the largest digital transformations in the region. In addition to this, it also launched digital banks Liv and E-20, which are driving fintech capital.
Startup support
As a part of Dubai's Smart City initiative, it will support startups in three components: Global Blockchain Challenge, the Dubai Smart City Accelerator and Dubai Future Accelerators. These will seek to nurture blockchain, AI, ML, IoT and connectivity in order to drive a smarter government, transportation and retail sectors. The Dubai Smart City Accelerator is powered by Startupbootcamp, a European company that supports early-stage tech companies and plays a supplementary role to supporting fintechs. 
The Dubai International Financial Centre (DIFC) 
The DIFC is the region's largest financial ecosystem, comprising over 24,000 professionals across 2,200 companies. The institution drives the future of finance, which will continuously play into the technological advancements that take Dubai closer to becoming a paperless, smart city. The key way it nurtures fintech growth in the region is through The FinTech Hive, which runs an annual accelerator programme that provides mentoring, funding opportunities and marketing exposure to fintech, insurtech, regtech or Islamic fintechs. It received 425 applications for the programme, a 42% increase from its 2018 event. As of September 2019 the centre has registered over 100 fintech firms. Arif Amiri, Chief Executive Officer of DIFC Authority said: "We aim to continue this momentum and growth through our evolving regulatory environment and the quality of collaborators we bring into the DIFC, as our vision of driving the future of finance becomes a reality." 
The DIFC also recently announced the launch of a new onboarding platform designed to meet Dubai's Smart City needs. Alya Al Zarouni, Executive Vice President of Operations, DIFC Authority, said: "Adopting the latest technology and innovation reflects our culture, values and commitment to the Smart Dubai 2021 strategy and we fully believe the new digital onboarding journey will deliver client satisfaction supported by value add tools at every step."
SEE MORE: 
International investment 
Dubai is continuing to gain a notable amount of attention from international banking and fintech firms. A number of companies have signed onto the DIFC, including UK-based architect of digital banking and payment solutions company, Bankable, and global mobile payment technology company QFPay, which provides backend solutions to Alipay and Wepay.
To discover the full story, see here.
For more information on all topics for FinTech, please take a look at the latest edition of FinTech magazine.
Follow us on LinkedIn and Twitter.