Four reasons why Klarna is the biggest fintech in Europe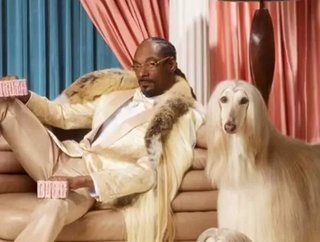 There is a reason why Europe's biggest fintech, Klarna, is only getting bigger. FinTech Magazine shares fourreasons for the bank's success. 2019 has...
There is a reason why Europe's biggest fintech, Klarna, is only getting bigger. FinTech Magazine shares four reasons for the bank's success.
2019 has been a strong year for Klarna. The bank has processed 12mn transactions in the last twelve months alone, and 50,000 users a week are opting to 'pay-later' through Klarna. The company, which was founded in 2005, now holds a post money valuation of US$5.5bn, making Klarna the largest fintech in Europe. 
What about Klarna is keeping it at the forefront of competition? FinTech Magazine shares the five reasons why it is the biggest fintech in Europe. 
An indispensable payment solution 
Of course, the first reason why Klarna is so successful is that it provides a good product. Customers can choose from three options when using the bank to make retail purchases from its partners: 
Purchase now and pay 30 days later

Buy now and spread the cost across three monthly payments

Buy now and spread the cost for up to four years
Why is this different from all the pay later services that have gone before? 
While timing is certainly a factor, as customer trust of online shopping has only really started to grow in the last 15 years, starting from around the same time the company's inception in 2005, it also largely avoids the c-word: credit. 
Credit checks are carried out quietly in the background, as well as analysis of browsing history, to determine eligibility. As long items are paid for within 30 days of purchase, customers don't incur interest. 
Its products have excellent bottom-line results. Klarna shares that customers who split the cost with Klarna spend 68% more than the average retail order value. 
Strategic expansion
Klarna has an impressive number of partners and the list is growing at a constant rate, populated by with over 130,000 partners globally, including major names like Zara, JD Sports, Nike and Michael Kors.
For Klarna's full directory list, click here. 
As if this extensive list wasn't enough, users can also suggest companies that they would like to suggest to Klarna, returning power to the customer in terms of strategic direction. 
One of Klarna's most notable partners is ASOS, the online-only retailer that is reputed for its free delivery and returns. Not only is this an excellent match in terms of seamless spending, but Klarna has tapped into ASOS's 80mn active customers across 250 countries, which, when paired with its increased order average equates to increased revenue that would notably benefit both companies. With the nature of this expansion, Klarna is moving to be a contender with PayPal. 
 
Customer centricity
Klarna understands its customer-base and creates experiences tailored to them. Last month, Klarna hosted a "House of Klarna" pop up in Manchester, following closely behind its Covent Garden, UK, event, held back in June 2019. The event not only set to create further publicity for Klarna and its partners by devoting 10 days to talks, as well as beauty and lifestyle sessions, but to act as something of a shrine to design and superior customer experiences. Events taking place across the three-story building included a number of free beauty treatments, styling sessions and yoga. It also invited c-suite executives from companies to speak on their careers, including Henry Holland who spoke at the pop-up on his career at House of Holland. 
'Who's a good shopper' - The Pup Up
Yesterday, Klarna announced the first-ever pop up grooming salon for pets. The "pup up" Kanine Kafe will take place in London from 27-28 November, providing grooming services, photo opportunities and a number of products from Klarna's pay later partners. 
"At Klarna we create experiences where you shop for what you love, for the ones you love. And that's what the 'Who's a Good Shopper' campaign is all about – a celebration of the relationship between dog owners and their beloved dogs," says David Sandstrom CMO of Klarna. "Throughout the campaign we will show how Klarna offers the best shopping experience for people and their furry best friends – starting with bringing them all together to experience just that, in our stylish pup up," he said.
While this event is fun for pet-owning customers at Klarna, it also is an excellent marketing campaign to show the wealth of pay later partners who provide products for animals and not just women's fashion, which the payments platform is predominantly known for. 
Though these events may seem like simply expensive advertorial, they evolve to be much more. Not only does a user gain benefits of a digital bank, but they gain an additional sense of belonging from pop up events, which provide a touch of luxury to the brand.
SEE MORE: 
Millennial marketing
Klarna has utilised one of its shareholders: media and cultural icon, Snoop Dogg. This is the sort of marketing campaign brands can only dream of. Klarna hasn't just taken a big name and stuck it on an ad; it has found another brand with a complimentary values. 
Snoop Dogg is written into the narrative of Klarna through three adverts: The coronation, longest toast and silky bed. Whether you think Snoop Dogg is the king of smooth or not, Klarna has crowned him as "Smooth Dogg." These adverts explore the concept of smooth through the five senses, while also inferring that smooth often comes with a luxury price tag. This sets the basis for Klarna's demand for splitting costs.
"Snoop is not only a rap legend, but also a successful businessman, with a genuine interest in tech, retail and e-commerce. He has a great understanding of consumer behavior and is exceptional when it comes to branding and marketing." Siemiatkowski continues: "Teaming up with one of the smooothest people alive opens new doors for Klarna as we grow and develop as a company."
Fintech today is about creating seamless and trusted solutions. Klarna focuses on marketing the former, emphasising this through its branding slogan "Smoooth payments." Pair this with Snoop Dogg, a respected rapper known for his velvety voice and 'easy living' and you have an amplified ethos. 
"I've been looking for an opportunity to expand my tech investment portfolio to Europe and seeing the way Klarna operates and how they challenge the status quo, I think it's a match made in heaven," sayid Snoop Dogg. From the company's adverts with Snoop Dogg, this partnership shows that even shareholders are having fun with the brand, not just the customers. 
 
A Smoooth business strategy
Klarna has struck the sweet balance of providing an indispensable solution, while creating fun experiences for customers, keeping its branding light and fun. The option to pay later provides the chance for customers to live a lifestyle that they may not have otherwise been able to have, interest free, a lifestyle enforced by popular media icons such as Snoop Dogg. When these components come together they form a cohesive brand identity that truly earns the bank its slogan of "Smoooth." 
[Images: Klarna]
For more information on all topics for FinTech, please take a look at the latest edition of FinTech Magazine.
Follow us on LinkedIn and Twitter.