Forbes seeks 2020 Fintech 50 innovators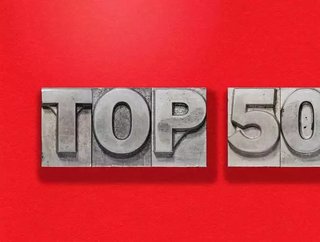 Forbes has commenced its search for the most innovative and fast-growing fintechs to appear on its annual Fintech 50 list. The annual Forbes Fintech 50...
Forbes has commenced its search for the most innovative and fast-growing fintechs to appear on its annual Fintech 50 list.
The annual Forbes Fintech 50 list gives a yearly insight into those fintech companies that are leading the transformation of finance through innovative technology. Now, confirmed at the end of last week, Forbes is seeking its latest 50 fintech innovators for its 2020 list.
The list, compiled by a team of Forbes' reporters and editors, seeks out those fintechs that are fast-moving, making industry-changing innovations and are growing at a quicker rate than competitors. Rather than base any decision on points such as revenue or numbers of customers, Forbes splits the fintech sector into a number of sub-categories and conducts a host of industry interviews.
Last year's list
Several of those companies that have appeared on Forbes' pages over recent years have also been profiled here at FinTech magazine. For example, we've taken in-depth looks at the likes of online payment solutions provider Stripe – which counts Google and Amazon as customers; we've also profiled innovative investment disruptor Acorns among others.
Forbes set out its 2019 Fintech 50 list against the context of overall investment in the sector surging in 2018, reaching $55bn worldwide – 19 of those fintechs on the list, for example, were valued at $1bn + (at the time of publishing).
SEE MORE: 
Notable trends picked out in 2019 included payments technology companies and those that were targeting 'underserved' customers. In all, Forbes counted 20 startups as first-time additions to the list. To refresh your memory, and to get a feel for how those companies may fair in this latest round of nominations, the full 2019 Fintech 50 list can be viewed here.
2020: what to expect
In its 12 September announcement, Forbes confirmed that it is now seeking nominations for its 2020 list – the fifth year the initiative will have run. The same criteria for selection apply, with Forbes outlining other key decision factors, including:
Must apply technology to categories such as cryptocurrencies and blockchain, insurance, payments and personal finance, lending, trading and capital markets and more

Strong growth over the last year that is faster than competitors

A product that is working and publicly live

"Significant" US operations
Nominations must be made by 4 October 2019, after which Forbes will proceed with it selection process.
For more information on all topics for FinTech, please take a look at the latest edition of FinTech Magazine.