Five speakers not to miss at Finovate Berlin 2020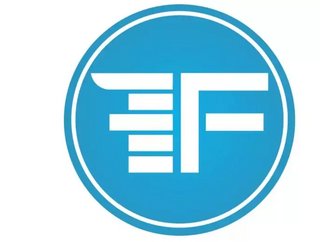 With Finovate 2020 kicking offtomorrow, FinTech Magazine shares our five favourite fintech leaders who will be speaking at the event. 1. Asaf Yacobi, S...
With Finovate 2020 kicking off tomorrow, FinTech Magazine shares our five favourite fintech leaders who will be speaking at the event. 
1. Asaf Yacobi, Solutions Architect Director, EMEA, buguroo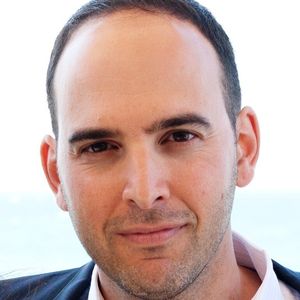 Presentation
Power Panel: Which New Technologies - DLT; AI; Cloud; Quantum; Data Analytics; Cryptography & Biometrics - Will Transform Financial Crime Management?
When
Tuesday, 11 February 2020 10:30am - 11:00am
Where 
Digital Future Industry Stage
About
With over a decade experience in the cybersecurity sector, Asaf Yacobi, the Solutions Architects Director at buguroo, has a tremendous amount of insight into some of the most important aspects of finance and technology today. Previously, he served as an Regional Presales Manager EMEA with IBM Trusteer and also worked with NICE Actimize, specialising in leadership and system engineering across MENA and APAC regions. He will be joined by Wendy Jephson, Head of Behavioral Science at Nasdaq and Joost Van Der Burgt, Senior Policy Adviser Fintech & Artificial Intelligence at De Nederlandsche Bank, with panel moderator David Birch, Director of Innovation & Global Ambassador at Consult Hyperion.
2. Benoît Legrand, Chief Innovation Officer, ING 
Presentation
Keynote Address: Mapping Out Your Digital Transformation Journey & Finding New Revenue Streams By Putting Yourself At The Heart Of Your Customers' Lives
When 
Tuesday, 11 February 2020 11:35am - 11:50am
Where 
Digital Future Industry Stage
About
Benoît Legrand will be leading the keynote address on mapping out a company's digital transformation. The Chief Innovation Officer of ING has considerable international experience across the ING Group and has worked in investment banking, retail and private banking. With specialist knowledge marketing, sales, branch distribution and product management in Belgium, Singapore, Poland, the Netherlands and France, his keynote will certainly be interesting as draws on his extensive experience while representing one of the largest financial services companies in the world.
We reported on ING at the end of 2019 in an exclusive interview with Paul Spronk, Head of ING Labs Singapore, who details the company's close work with startups and partners to innovate for its clients in an ever-changing landscape.
Ghela Boskovich, Founder, FemTechGlobal
Presentation
Opening Remarks From The Chair
When 
Tuesday, 11 February 2020 11:30am - 11:35am
Where 
Digital Future Industry Stage
About
Ghela Boskovich is considered a champion of diversity and inclusion across the fintech industry. The founder of FemTechGlobal, Boskovich specialises in the commercialisation and innovation of the banking sector and the fostering of ethical data democracy. In addition to this, she is also Head of Europe for the Financial Data and Technology Association. She will be providing the opening remarks at the event. 
4. Jeremy Light, VP of EU Strategic Accounts, Ripple 
Presentation
Power Panel: The Future Of Real Time Payments; Cross Border Payments & Real Time Cross Border Payments…
When 
Tuesday, 11 February 2020 3:05pm - 3:40pm
Where
Payments Industry Stage
About
Jeremy Light is responsible for strategic accounts in Europe for Ripple and is experienced across the payments industry, with a particular focus on cash management, international payments and trade. 
Joining him on the panel is: Steven Marshall, Chief Commercial Officer, Crown Agents Bank; David Michenry, Managing Director - EMEA Head of Global Treasury & Payment Advisory at Silicon Valley Bank; and Ireti Samuel-Ogbu, Managing Director, EMEA Payments and Receivables at Citi. The panel will be moderated by Author Chris Skinner.
For insight into Ripple's stance on the future of fintech, take a look at our exclusive 2020 prediction piece from Marcus Treacher, SVP of Customer Success at Ripple.
5. Yoni Arbel, Head of Treasury, Transferwise 
Presentation
Fintech & Investor All Stars: Where Is The Smart Money Investing In Fintech Around The World? Why Do You Need Different Regional Strategies? Is The Fintech Market Due A Correction? Who Will Survive & Become The Next Generation Of Unicorns?
When 
Wednesday, 12 February 2020 4:40pm - 5:20pm
Where
Demo stage
About
Yoni Arbel has been with Transferwise for over a year and is responsible for assisting with ensuring efficiency in transfers while mitigating FX risks. Joining him on the panel is Nick Sando, Venture Capital Investor at Octopus Ventures; Luis Valdich, Managing Director, Venture Investing at Citi Ventures; and Manuel Silva Martinez, Partner at Santander InnoVentures. Hosting the demo is Meaghan Johnson, Co-Host at Breaking Banks. Transferwise has continued to gain immense popularity as it successfully navigated the shifting trends of the industry and is certainly one to catch at the summit. 
For insight into Transferwise, see our flash profile on the financial service.
 SEE MORE: 
About Finovate Europe 
Taking place at the InterContinental Berlin, this is the first Finovate Europe event to take place in continental Europe, providing a "truly Pan-European experience." The event, featuring over 50 demos, 150 speakers, and 1200+ senior attendees, will kick off 2020 and the new decade with the latest showcases of practical application fintech. 
The event has been showered with praise in the past, hallmarked "the premier financial technology conference" by Bradley Leimer of Explorer Advisory and Capital, and "the best blend of innovation, content and networking" by Cesar Richardson of Strands Finance.
When: 11-13 February, 2020
Where: InterContinental Berlin, Berlin, Germany
For more information on all topics for FinTech, please take a look at the latest edition of FinTech magazine.
Follow us on LinkedIn and Twitter.