ING "refocusing" digital strategy amid COVID-19 headwinds
2 min
Dutch bank announces shifting digital ambitions in Q3 report, with 1,000 job cuts coming by the end of 2021...
ING will cut 1,000 jobs by the end of 2021 and pull out of some markets as it embarks upon a "refocusing" of its digital strategy amid continuing COVID-19 headwinds.
The Dutch banking giant made clear its plans during today's Q3 report .
The axe will fall primarily in overseas consumer banking markets, with all offices in South America due to close and some across Asia.
Cuts will form part of ING's ongoing aim to offer greater digital flexibility. Stripping back more ambitious digital plans and doubling down on existing systems will allow the bank to best serve its core market. Its digital offering has paid dividends during the pandemic, attracting a net increase of 213,000 primary customers during the third quarter. In line with wider trends, mobile interactions also continued to climb.
"Transforming into a leading data-driven digital bank"
The shift in focus will not impact ING's ongoing digital overhaul, says says CEO Steven van Rijswijk, who took the reins in June 2020.
"Our ambition to keep transforming into a leading data-driven digital bank remains firm," he says. "However, the challenging external environment requires that we remain flexible in 'how' and 'where' we deliver our Think Forward strategy."
The new strategy will streamline ING's evolving digital transformation, underpinned by three core tenets: global use of its fundamental cloud, data and modular IT technology infrastructure; the re-use, where possible, of already developed mobile app components for faster client delivery; and a wider rollout of digital products for insurance, investments and consumer lending.
The pivot will also impact the bank's initiative to standardise its digital experience and integrate the product offering into four key challenger territories of Europe under the Maggie programme. The u-turn will result in a €140m impairment, primarily tied to capitalised software development costs.
"The decision has been taken in light of the current economic headwinds and our learnings from the complexities and costs of cross-border system and product integration," the chief executive said.
ING Q3 2020 results
Total income: €4.28bn
Operating expenses: €2.6bn
Pre-tax profit: €1.2bn
Profit: €788m (-41% on same period 2019)
Citizens Bank and Bizagi webinar: Meet the speakers
2 min
In Citizens Bank's upcoming webinar, the company will discuss how digital transformation has enhanced critical banking processes...
In Citizens Bank's upcoming webinar, the company will discuss how digital transformation has enhanced critical banking processes.
There's still time to sign up to the event - 'How Citizens Bank digitally transformed credit card fraud and claims processes' - which will be held on 7 July at 3pm BST. .
Having provided an overview of the and the to be discussed, we'd now like to properly introduce the speakers: , Senior VP at Citizens Bank; , Professional Services Director at Bizagi; and , Senior Director at Blue Prism.
Now in his tenth year at Citizens Bank, Dixon heads up the company's Consumer Banks Intelligent Automation initiatives. Prior to joining, he held previous roles in finance as a COO and a consultant. Dixon also held the rank of Sergeant in the US Army.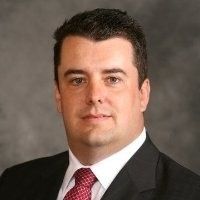 Rhule has had a diverse career that include roles at Nike, FedEx, the US HSS, and more, however a common thread has been his skilled application of technology.
Holding Masters degrees in both IT Systems Management and Project Management (both from Keller Graduate School of Management), Rhule joined Bizagi in 2019. As such, he seems to be a natural asset for the company's mission of creating synergy between businesses and IT.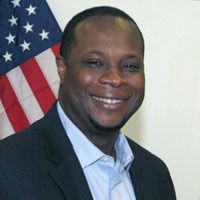 Finally, Jain joined Blue Prism in 2020. He held a variety of executive positions throughout a long and impressive career. In addition to working at Blue Prism, Jain is also an incumbent Instructor in Intelligent Automation at the University of Toronto.
Jain's value to Blue Prism is obvious: the company is positioning itself as a leader in intelligent automation, unlocking opportunities for operational efficiency for over 1,800 businesses across 150 countries.