Fintech profile: Venmo - connecting people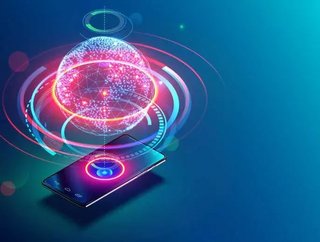 Earlier this month we published our list of the top 10 finance apps. Here, we take a closer look at one of them: Venmo Venmo is all about being social...
Earlier this month we published our list of the top 10 finance apps. Here, we take a closer look at one of them: Venmo
Venmo is all about being social. The mobile payment service, owned by PayPal, provides a 'social' way for users to pay their friends when they owe them money and don't want to deal with cash. Instead, the mobile app controls all transfers, so long as both sender and receiver are based in the US.
Customers can pay their friends and family using money that they're already holding in Venmo, or the app can link to their bank account or debit card. In addition, Venmo can be used as a payment option through PayPal, allowing users access to a host of websites and online shopping options, too.
Transactions are made from a Venmo balance but, since 2018, users have also had the option to carry the Venmo Mastercard - the first physical product in the Venmo arsenal, and one that an be used anywhere and enables up to $400 in daily ATM withdrawals.
Friends, family and convenience
Venmo was designed for sharing experiences with friends, whether that's splitting the dinner bill, going halves on expenses with roommates or travelling. That was the loose vision set out by founders Andrew Kortina and Iqram Magdon-Ismail, who met while at the University of Pennsylvania. 
The building blocks for the company were set out in several well reported anecdotes, including the pair helping a friend set up a yogurt store and "realising how horrible traditional point of sales software was" and Magdon-Ismail forgetting his wallet during a trip to visit Kortina. 
In the years since the company was first acquired by Braintree for $26.2mn in 2012, before the latter was itself acquired by PayPal in 2013 for $800mn. 
That original 'social' thread still runs deeply in the business. For example, Venmo's app includes three social feeds: public, friends and private. Any transaction details are shared on a user's 'news feed' and, as a result, across their friends' networks. All profiles are also personalised, showing images, usernames and individual transaction history. 
Talking business
Business can be 'social' too. Accordingly, Venmo's social commerce platform allows businesses to tap into the wider Venmo network and gain greater engagement for their brand through the social interaction that network brings. 
Venmo can also be used by businesses to transfer money for things like rebates and rewards through Venmo Payouts.
View FinTech magazine's full Top 10 Finance Apps here.
SEE MORE: 
For more information on all topics for FinTech, please take a look at the latest edition of FinTech magazine.