FinTech profile: SWIFT - the financial messaging innovator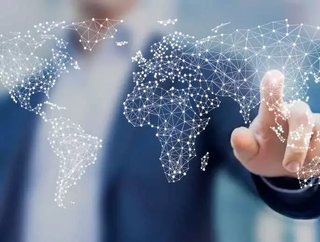 SWIFT uses digital technology to enable the global financial services industry to move value The Society for Worldwide Interbank Financial Telecommunic...
SWIFT uses digital technology to enable the global financial services industry to move value
The Society for Worldwide Interbank Financial Telecommunications (SWIFT) is a vast messaging network used by banks and other financial services institutions to securely and accurately send and receive information.
SWIFT was formed in 1973 in Brussels. Prior to its establishment, financial services information such as confirmations for international fund transfer, was carried out by Telex. 
As a technology, Telex had several flaws for this purpose - it was hampered by slow speed, there were concerns about the security of the system and it did not have a unified system of codes such as those that Swift operates and uses. The latter raised the risk of human error. 
SWIFT: a new age for financial services
SWIFT was designed to be the answer to these issues. According to its website, it was "established to find a better way for the global financial community to move value - a reliable, safe and secure approach that the community can trust, completely."
Today, the organisation is a member-owned cooperative that allows individuals or businesses to take electronic or card payments even if the customer or vendor uses a different bank to the payee. 
It does this through a unique code system: each member institution or financial organisation is assigned a unique code by SWIFT that identifies it by bank name, country, city and branch. 
A SWIFT code consists of 11 characters and is interchangeably called the bank identifier code (BIC), Swift code, Swift ID or an ISO 9362 code. 
Solutions to meet any financial industry challenge
SWIFT's portfolio contains a host of solutions and services. These include: 
Global financial messaging: more than five billion financial messages are carried each year covering payments, trade finance, foreign exchange and treasury, securities and more. 
Interfaces and integration: a suite of options that enable users to connect to SWIFT, including its cloud-based connectivity services through to its flagship Alliance Messaging Hub.
Compliance and shared services: technology-driven solutions to enable banks and financial institutions to meet the challenges of complying with financial crime regulations, as well as shared applications that cut cost, risk and complexity. 
Professional services: SWIFT's team of experts. Knowledgeable and skilled in their respective fields, under the professional services banner, these individuals work with members to ensure they get the most from their products and services. This can include designing strategies and solutions, assistance with implementation and adoption of technologies, integration work and maintenance. 
SWIFT in numbers
SWIFT is a global, member owned cooperative and the world's leading provider of secure financial messaging services. 
Today, the organisation: 
Operates in 200+ countries and territories
Connects 11,000+ institutions
Transfers 7.8+bn messages
Read more about SWIFT here.
SEE MORE:
For more information on all topics for FinTech, please take a look at the latest edition of FinTech magazine.