FinTech profile: Plaid - building beautiful experiences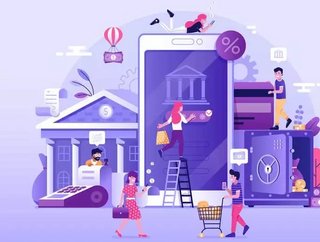 Wondering what makes Plaid, the fast-growing fintech that's democratising financial services, tick? Here's the lowdown If you've ventured outsideover t...
Wondering what makes Plaid, the fast-growing fintech that's democratising financial services, tick? Here's the lowdown
If you've ventured outside over the last few days - even for a moment - you'll have seen San-Franscisco-based Plaid's name in the news. It was announced on Monday that the business has been acquired by Visa for $5.3bn, with the latter describing Plaid as "the best-in-class" platform that connects fintech developers, financial institutions and consumers. 
According to Visa, fintechs such as Plaid "serve a large addressable market with very high growth rates", with Al Kelly, Visa's Chief Executive and Chairman, being reported by the Financial Times as saying "The combination of Visa and Plaid will put us at the epicentre of the fintech world, expanding our total addressing market and accelerating our long-term revenue growth trajectory."
Empowering innovators
Plaid is focused on democratising financial services through technology - according to its website. The company's platform and broad set of tools enable developers to interact with bank accounts, execute payments and manage risk when building financial applications. It is, it boasts, "by developers, for developers". 
The company's platform lets users easily authenticate and link their bank account to any application and, very simply, achieve bank-like functionality from that app. 
SEE MORE: 
Currently, Plaid works with innovators, early-stage startups and larger fintechs in North America and Europe including acorns, Betterment, citi, coinbase, Venmo and TransferWise.
In Europe, the business also has dedicated development teams in London and Amsterdam actively working on product expansion across the continent - in November last year it announced its move into the Irish, French and Spannish markets. 
The essential toolkit
Plaid centers its product offerings around an extensive 'toolkit' of protects that protects those interactions already mentioned.
Take transactions, for example, where it enables access to detailed transaction history dating back 24 months and including enhanced geolocation, merchant and category information. In this area it also provides notifications via a webhook whenever new transactions associated with linked accounts take place. 
Other areas of data provided to users include: identity, authentication, balance and assets. As we said, extensive...
Underpinning each of these areas is Plaid's dedication to building "beautiful consumer experiences" that are focused on developer-friendly infrastructure and intelligent tools that enable anyone to maximize their potential and solve the largest problems.
Non-card evolution?
Plaid says that it empowers innovators - a mission statement that was clearly valued by Visa. It's acquisition, said Kelly, forms part of the latter's "natural evolution" which, if other sources are to be believed, could see a transition to a movement towards non-card payment services.
In setting out its strategic rationale for the acquisition, Visa listed several potential benefits, including acceleration of cross-border, network of networks money movement strategy due to faster bank account authentication, optimised solutions for Open Banking market clients and the greater integration of value added services to payment solutions offered by fintechs.
For more information on all topics for FinTech, please take a look at the latest edition of FinTech magazine.