FinTech profile: Marqeta - rewriting the payment card world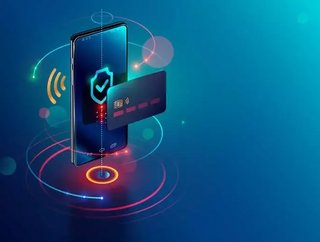 Ever wondered what makes Marqeta, the next-generation payments platform, tick? We take a closer look Marqeta powers innovators. The next-generation pay...
Ever wondered what makes Marqeta, the next-generation payments platform, tick? We take a closer look
Marqeta powers innovators. The next-generation payments platform has, since 2010, gone about redefining the global standard for modern payments card issuing as a result of its industry-leading issuer processor platform.
The company calls this "the modern card issuing platform", an open API built from the ground up that, when launched to market, was the first new card issuing and payment processing platform for two decades.
Considering that pedigree, it should come as little surprise that the Marqeta Platform has since provided the essential infrastructure needed to power businesses such as Kabbage, Square, DoorDash, instacart and more that want a simplified approach to managing payment programmes. 
The global standard
It's quite a claim. But, according to Marqeta, there are several benefits to employing its platform that make it wholly justified. It does, the company claims, accelerate speed to market for businesses as they scale, provide real-time data and insight and enable continues improvement and innovation. 
The Marqeta Platform allows for the creation of physical, virtual and tokenised single- or multi-use debit and credit cards and, due to its agile nature, new card programmes and payment solutions can be deployed rapidly as a company's requirements evolve. 
It is a data-driven solution that enables tracking of transactions and insight into things like customer spend, merchants and other measurables in order to drive business growth and scale. 
Other key features include: 
Programme dashboard that allows card programmes to be managed in real time
Data insights
Dynamic spend controls to restrict card authorisations according to business rules
Just-in-time funding that allows the authorising and funding of cards in real time
Marqeta
Today Marqeta employs more than 350 people in locations in the US, the UK, Europe and Canada - it will soon venture into the Asia Pacific region.
The company partners with leading businesses in the financial services sector, including Visa, Mastercard and Discover; the Marqeta Platform is used by customers in digital banking, lending e-commerce and on-demand services. 
According to founder and current Chief Executive, Jason Gardner, "The Marqeta culture is founded on innovation, ideas, delivery, and a strong motivation to stay ahead of the game".
SEE MORE: 
For more information on all topics for FinTech, please take a look at the latest edition of FinTech magazine.