FinTech profile: Finch - building the future of finance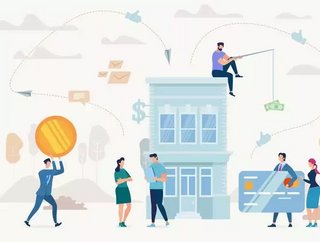 Earlier this month we published our list of the top 10 finance apps. Here, we take a closer look at one of them: Finch The Australian fintech has one a...
Earlier this month we published our list of the top 10 finance apps. Here, we take a closer look at one of them: Finch
The Australian fintech has one aim: to build the future of finance. Granted, it's certainly a bold one but, since the company was established in 2016 by co-founders Shahirah Gardner and Toby Gardner, it has already become the top personal finance app in Australia. 
The company, which is based in Melbourne, bases its services around its next-gen financial technology platform, which it describes as "when open banking meets AI". According to Finch, its fintech-as-a-service APIs "help businesses and financial services deploy innovative, personalised fintech solutions".
These solutions include data intelligence, connected payments and advanced personalisation. 
The future of consumer finance
Finch works with consumers and businesses. For the former, its app - launched in 2017 - is billed as the "financial app for your social life". Available for both iOS and Android devices, it combines social payments and financial insights to let users better manage their social spending. 
Several functions are controlled through the app. For example, for group social activities - whether that's holidays, dinner out, sports teams or more - a group can be created through the app, to which bills can be added and payments made to schedule. 
In addition, its built in Finchsights feature keeps track of and compartmentalises spending habits, whilst also offering the option to compare with friends. 
Transforming experiences
For businesses, Finch offers greater emphasis on customer experience and personalisation through its cloud-based products and secure APIs, which result in competitive advantage in the market. 
With regards to data intelligence, Finch uses a proprietary AI machine learning platform that delivers greater transaction accuracy and insights. Similarly, the company has a range of card controls that enable fraud prevention, greater insight into customer use and real-time data enrichment. 
Check out FinTech magazine's full Top 10 finance apps here. 
Find out more about Finch here. 
SEE MORE: 
For more information on all topics for FinTech, please take a look at the latest edition of FinTech magazine.