FinTech profile: Crowdcube - innovation in crowdfunding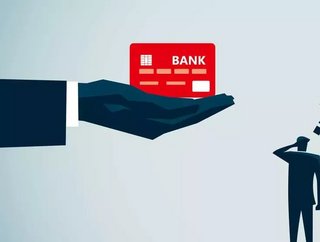 Crowdcube is an innovative equity crowdfunding platform that helps ambitious entrepreneurs and small businesses grow...
Crowdcube was built on a simple premise: that entrepreneurs should be able to dream big, push the boundaries and make a difference.
However, most of these innovators still find it difficult to raise money in order to bring their products, their businesses or their ideas to fruition.
This is where Crowdcube comes in.
According to the company, it was "spurred on by making equity investment accessible, so exciting businesses could harness the belief they get from customers, investors and friends to fuel a more wonderful tomorrow".
Crowdcube offers it services in two core areas: investing and raising.
For the former, it acts as a platform through which those interested in investing in businesses can do so.
To date, Crowdcube has helped more than 800 businesses through 1,000 funded raises turn their supporters into shareholders.
Why invest?
Of those businesses, 26% are startups, 46% early-stage and 28% growth-stage businesses. More than 100 are based outside of the UK.
In addition, more than 13,000 investors through Crowdcube have realised returns of over £30mn from 23 businesses.
Take fintech Revolut, for example. Investors in the mobile banking firm saw a1,900% return on their investment into the bank after just two years.
Revolut is now a unicorn and worth more than £1bn. It raised with Crowcube a year after its launch in a funding round that was led by venture capital firms who had also invested in companies including Facebook and Dropbox.
The platform runs a live investment thread, through which potential investors can view those businesses that may offer an opportunity.
Investors are also able to benefit from tax breaks through Crowdcube. For example, they can receive initial tax relief of 50% on investments up to £100,000 and Capital Gains Tax exemption for any gains on the Seed Enterprise Investment Scheme.
Similarly, investors can invest up to £1mn in any tax year and receive 30% tax relief on their investment.
The company's technology makes investing simple, too. Once registered on the Crowdcube platform, potential investors can make an investment - a minimum of £10 is set, although investors must make their investment an exact multiple of the company's share price.
Crowdcube: raising investment
Crowdcube exists to support visionaries. Those companies or entrepreneurs looking to raise funds can do so through equity crowdfunding and private funding rounds.
On the latter, the company works to provide an open, honest and transparent method of raising funds, regardless of business or sector.
Crowdcube offers private funding rounds, which are a streamlined funding option that enables the raising of funds quicker with limited internal resources from existing shareholders and networks.
Community rounds are also available, These allow business to limit public exposure of any funding round and make it accessible to shareholders and potential investors who have a meaningful interest in the business and its growth ambitions.
Any business raising funds through Crowdcube gains several benefits. For example the technology platform enables flexible raising. This allows entrepreneurs to set target and timeframe, with access to early drawdown of funds that are raised.
Similarly, the process is streamlined and simple, meaning that companies can access capital in under three weeks with limited resources.
FInd out more about Crowcube here.