FinTech profile: Appway - driving financial transformation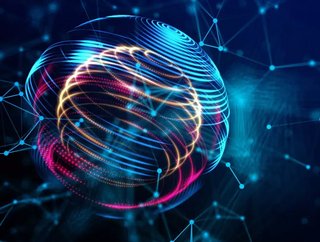 Appway provides financial services organisations with a business platform that enables digital transformation...
Appway was established to help businesses enter and operationalise a new era of digital connectedness.
The company builds and provides innovative, sustainable and scalable software solutions that guide financial services organisations through their digital transformation journeys.
The Appway Platform gives companies the tools they need to automate and better organise core processes and the increasing volumes of data that inform customer interaction.
The latter is a fundamental aspect of any financial services digital transformation, as all organisations continue to shift towards more personalised products and solutions. 
Accordingly, the Appway Platform lets companies empower all users of their systems. 
It does so by delivering an individual and contextual experience at any touchpoint. This allows engagement and interaction by both parties on their own terms. 
By using Appway's platform, companies have a vastly improved ability to aggregate and orchestrate their real-time data, systems, and all other process and organisational points.  
This allows for greater product and service innovation. For example, companies can quickly and confidently create and innovate tailored solutions, while also reducing their time to market. 
This is achieved by allowing the use of prebuilt, reusable business components and services from any partner within the financial services organisation's broader ecosystem. 
The Appway Platform
The Appway Platform has several capabilities, including: 
Cross-channel experience: allows for engaging and contextual customer experiences to be created across all core business channels.
Boundless orchestration: enables the connection of all departments, people, processes and data sources across the organisation to drive a singular transformation journey.
Process automation and intelligence: business operations are optimised through the use of intelligent technologies.
Reusable components: a core facilitator of the rapid innovation required for transformation, this allows simple development at scale to achieve greater business value. 
Agile development and delivery: a focus on short iterations and continuous improvement business improvement to increase predictability, ensure that deployment risk stays low and that cross-disciplinary collaborative development is successful.
Appway: products that inspire
Appway's software is currently trusted by 10 of the top 25 wealth managers to digitise, automate and accelerate core business processes. 
To date, the company has more than 510,000 users, to which it delivers from eight offices worldwide.