FinTech profile: Airwallex - global payments made simple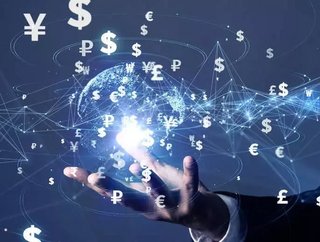 Airwallex uses innovative technology and cross-board financial infrastructure and applications to transform global payments Airwallex, founded in 2015...
Airwallex uses innovative technology and cross-board financial infrastructure and applications to transform global payments
Airwallex, founded in 2015, believes in building a global financial infrastructure to scale the digital economy. The business was founded with the aim of delivering a better solution for global payments. 
That involves simplifying and enhancing the lives of people and businesses through smart payment technologies that require no sign up fees and have zero monthly account fees. 
Not a bank, better
The core Airwallex proposition revolves around four key features: global accounts, payments and foreign exchange (FX), cards, and Xero Integration. 
The company's business account has been designed with global, modern businesses in mind. It allows for several currencies, including euros, US dollars, AUD and pounds. Users are also able to invoice and accept payments form overseas customers in a preferred currency. 
Online sales can also be streamlined through accepting multiple currencies; the account can also be integrated with globally recognised platforms such as Amazon, ebay, PayPal and Shopify. 
Specifically on payments and FX, Airwallex allows fast payments in more than 23 currencies. The company has integrated several features to improve payments efficiency, too.
These include, for example, the ability to make bulk payments overseas, and an access management system that enables one employee to control payments while another approves. 
Airwallex also enables virtual card technology. For example, directly from the online platform, online cards can be issued to negate paperwork and delays. 
The cards, which can be provided to each employee, also have zero transactional fees. 
SEE MORE:
Payment stack technology
Business face numerous challenges in implementing global payments, including an over-reliance on manual processes and disparate financial systems. 
Airwallex' advanced API suite counters these issues. The technology, dubbed by the business as a "complete financial technology toolkit", enables the streamlining of global business operations. 
The company takes a 'developer-first' approach to building out its technology, working with clients to build a solution that meets exacting requirements. 
This includes the ability to automate key financial processes across every business function, full-stack account management, and enterprise-grade capabilities in areas such as smart, auto-routing payment technology. 
Funding and growth
On 19 April it was announced that the company had raised US$160mn in Series D funding. 
The funding round, which valued Airwallex at $1.8bn, was led by ANZi Ventures and Salesforce Ventures, but also saw participation from existing investors including Tencent. 
Airwallex intends to use the funding to continue its global growth, particularly in Europe and the US, as well as in new markets. 
Read more about Airwallex here.
For more information on all topics for FinTech, please take a look at the latest edition of FinTech magazine.