Fintech MNT-Halan raises US$400mn in Middle East mega round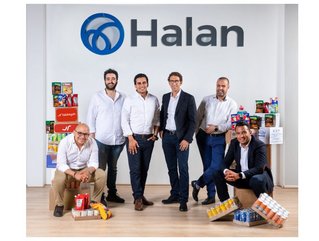 Digital ecosystem fintech MNT-Halan has raised US$400mn in the biggest funding event in Egypt and the Middle East for the past 12 months
MNT-Halan, one of Egypt's fastest-growing fintechs, has announced the results of its latest funding drive, raising US$400mn to drive its expansion strategy.

The ecosystem fintech received an investment of more than $200mn from Chimera Abu Dhabi in exchange for 20% of the company.

Additionally, the MNT-Halan is in the advanced stages with leading international investors to raise $60mn of primary capital. Following the completion of these investments, MNT-Halan's valuation will exceed $1bn.

In a statement released by MNT-Halan, executives said the fintech had also announced two securitizations totaling $140mn through subsidiaries Tasaheel Microfinance Company (Tasaheel) and Halan Consumer Finance (Halan) with Commercial International Bank (CIB), Egypt's largest private sector bank. Tasaheel has securitized $100mn of its loan book in the second issuance of its securitization program. Halan Consumer Finance has securitized $40mn of its loan book in its first securitization since its start of operations in 2021.
Both issuances were over-subscribed. The offerings reflect the high quality, diversity, and granularity of the combined securitized loan books, consisting of 246,000 contracts and a robust cash pay-back ability. The proceeds will fuel the company's growing loan book, considering the increasing demand in light of the current inflationary environment. MNT-Halan has the capacity to further securitize up to $250mn in its securitization programme.

MNT-Halan supports financial inclusion advances
Launched in 2018, MNT-Halan was created to digitally bank the unbanked and substitute cash with electronic solutions. With a diversified portfolio of services and innovative solutions; including digital payment solutions: mobile wallets and cards.
The fintech is committed to bringing seamless financial services to customers in Egypt and the surrounding region, and its digital ecosystem includes business loans, consumer finance, payments, and e-commerce, all of which are backed by Neuron, the company's proprietary technology.
New market confidence in MNT-Halan

According to reports, the latest investment round demonstrates continued confidence in MNT-Halan's value proposition, management team, and superior technology, and will also enable international growth.
The funding follows a $120mn investment in Q3 2021 by other major global and regional growth investors, including Development Partners International (DPI), Apis Growth Fund II, and Lorax Capital Partners.

Speaking about the latest investment drive, Seif Fikry, CEO of Chimera Abu Dhabi, said, "We are thrilled to be part of Egypt's greatest fintech success story. MNT-Halan's upward trajectory and momentum reflect the management team's realisation of its extraordinary vision to transform a high-touch business by seamlessly infusing an unparalleled proprietary tech platform while increasing product depth for its target customer segment."
MNT-Halan Founder and CEO, Mounir Nakhla, explained, "As one of the region's premier and most progressive investors, Chimera Abu Dhabi brings a unique and dedicated understanding of our business.
"Having the backing of Chimera Abu Dhabi is of significant support to the execution of our strategy. The timing of the transaction is also a testament to our ability to significantly increase our revenues and open new revenue streams while growing our bottom line, despite the macroeconomic situation."
He added: I am excited for what lies ahead as we continue to grow both organically and inorganically by offering cutting-edge financial products and services locally and internationally to empower the underserved."